"Whatever happens outside the European Union has a direct impact on our safety and security. It is crucial to work with our neighbours, and support them with training, capacity-building projects or operations. Frontex supports countries in providing reintegration assistance both during, after the arrival in the country of origin, as well as longer-term assistance to help returnees reintegrate into their societies."
With these words, Mr Grigorios Apostolou, Head of Frontex Liaison Office in Athens, Greece, opened the Integrated Border Management Course, held in Kilkis, Greece from 18 – 22 September. The course was organised under the aegis of the European Security and Defence College (ESDC), in close cooperation with the Multinational Peace Support Operations Training Centre (MPSOTC), Greece.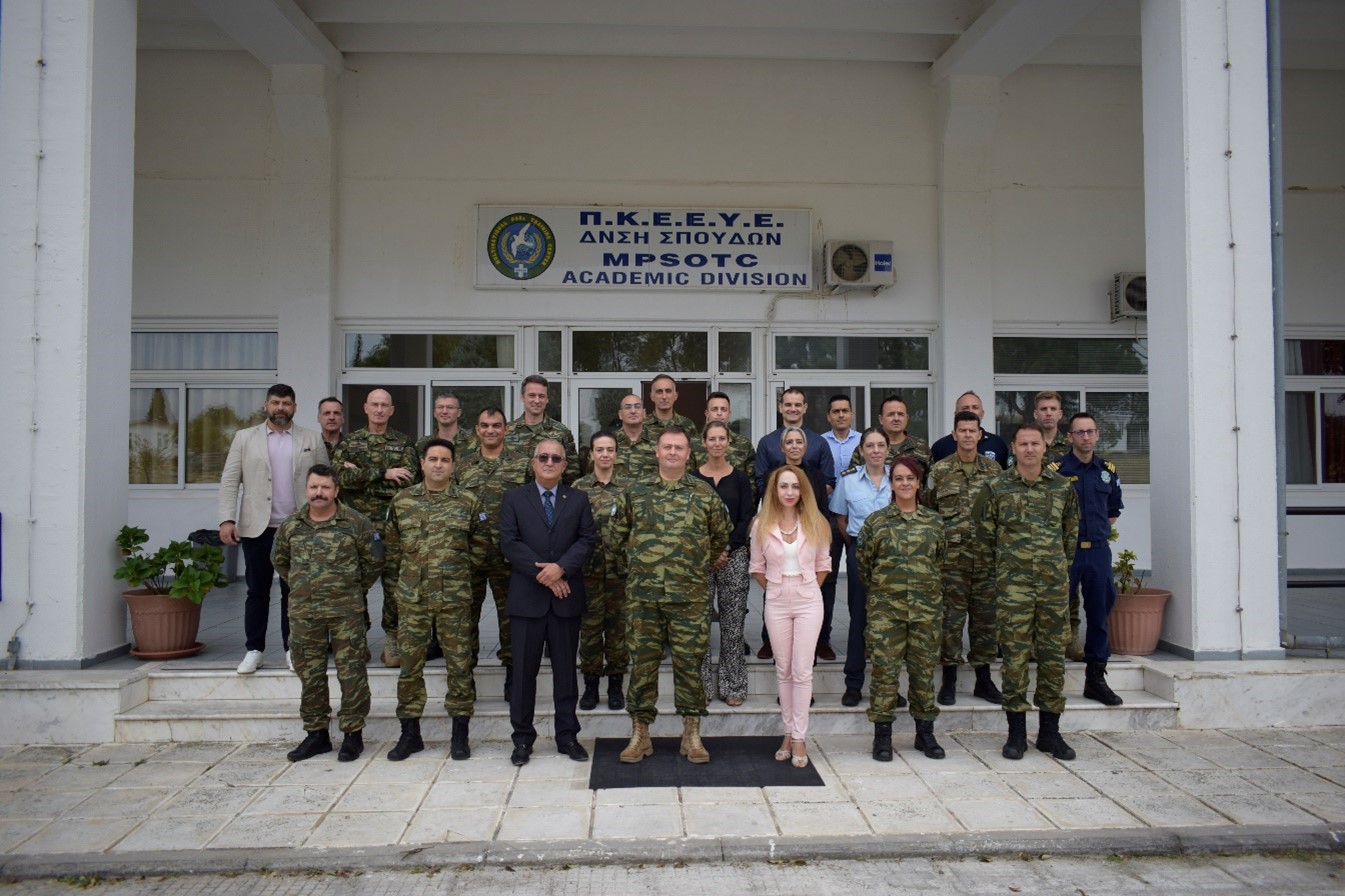 The Integrated Border Management Course is designed to familiarise military/law-enforcement officers and civilians from EU Member States as well as from EU institutions and relevant agencies with the Integrated Border Management (IBM) concept and its implementation. The focus lays on IBM application both within CSDP missions and at national level in Member States, through insightful lectures, targeted panel discussions, and dynamic group activities. The joint effort between MPSOTC and ESDC allowed for a week of in-depth learning and constructive exchange between over
25 participants
with military, police and civilian backgrounds from
five different EU Member States
and
EU institutions and missions
. The course began with a speech by Colonel Thomas Gavranopoulos, Commander of the MPSOTC, who expressed his full support for the jointly organised training course, in light of the growing need to enhance the maritime security of EU borders. This was followed by input from a number of highly qualified speakers covering topics related to the EU IBM concept – Schengen Area and border control measures, EU legislation regarding border control and management, as well as future security threats in terms of integrated border management. On the last two days of the course, participants also had the chance to role-play in a short exercise and present group work, based on five crucial security scenarios related to border management. The course concluded with an open forum discussion and the presentation of certificates. In addition to various panel discussions and workshops, the Integrated Border Management Course also provided food for thought regarding the future of border controls in Europe in the context of monitoring or providing assistance in accordance with EU and international law. In this regard, a core value of the IBM is synonymous with trustworthiness and responsibility. We would like to thank all speakers for their excellent input, all participants for their active contributions, and last but not least the Multinational Peace Support Operations Training Centre for its very constructive cooperation on this Integrated Border Management Course. We are already looking forward to the next edition of the course in 2024!