It was a great honour for the European Security and Defence College (ESDC) to hold this important cyber training activity together with the European Defence Agency (EDA) and the European Centre of Excellence for Countering Hybrid Threats (Hybrid CoE) in a fully residential format at the Hybrid CoE in Helsinki, Finland. The course was organised in order to explain the key elements of cyber defence and hybrid threats, and to provide the audience with the necessary practice, via a decision-making exercise, in understanding and addressing the implications of the intersection of cyber and hybrid threats, attacks and campaigns.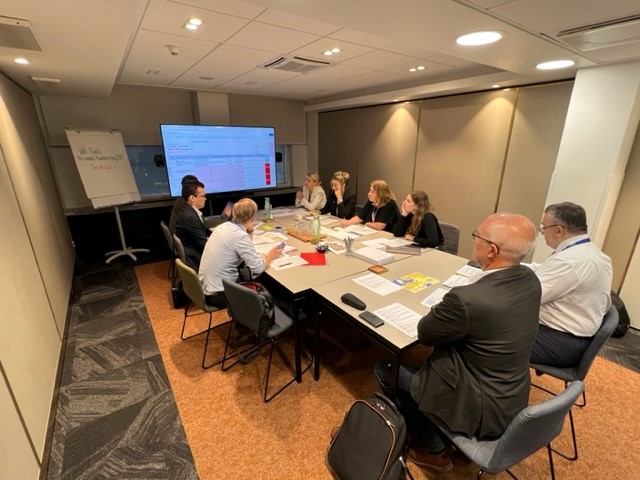 It was under this guiding principle that Dr Teija Tiilikainen, Director of Hybrid CoE, addressed the 41 course participants from around 20 EU countries during her keynote opening speech. Immediately after this, Mr Alexander Schuettpelz, course director at the EDA, Dr Josef Schroefl, course director at Hybrid CoE and Mr Giuseppe Zuffanti, cyber training manager and expert at the ESDC, opened the course with welcome remarks, a course overview and an extremely useful 'tour de table'. The attendees were high-ranking law enforcement, civilian, military and diplomatic personnel from the Member States, EU national authorities, EU institutions and delegations, and various other EU bodies.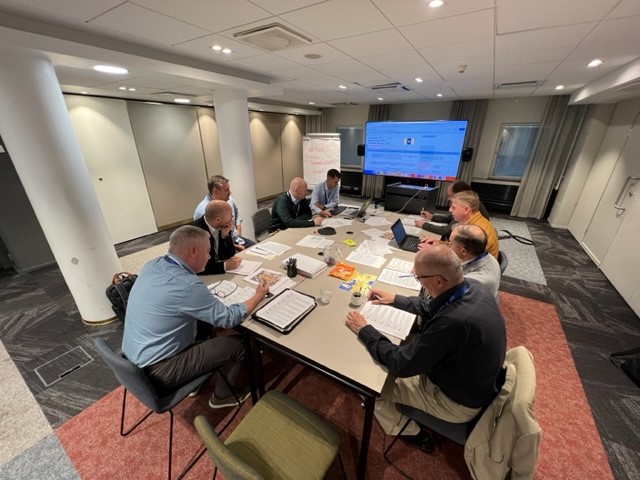 The intensive five-day course, one of several cyber activities organised by the ESDC Cyber ETEE platform (cyber education, training, exercise and evaluation), gave participants the chance to actively take part in working group activities and table-top exercises (TTX) focused on case studies in a multi-turn adversarial contest and in a high-level abstracted synthetic context. Moreover, participants had the opportunity to network and to discuss views and perspectives with each other and with professionals in the cybersecurity field. The course also provided them with opportunities for networking and intellectual cross-fertilisation, including across communities that may not frequently interact. This pilot course, after the ESDC approval process, could become part of the standard list of ESDC's official curricula approved by the 27 EU Member States. The ESDC would like to thank, first of all, the course directors from the EDA and Hybrid CoE for the effective organisation of the course, and secondly the speakers and experts from the European External Action Service (EEAS), Hybrid CoE, NATO Cooperative Cyber Defence Centre of Excellence (CCDCoE), Vedette and RAND for their contributions and support, including during the working group activities, and finally, of course, all the participants for their proactive participation and commitment.