'Military Erasmus'
European Initiative on the Exchange of Young Officers, inspired by ERASMUS (EMILYO)
Since 2008, the college has been actively involved in and leading the young officers exchange scheme. The main goal of this initiative, which is modelled on its civilian counterpart ERASMUS+, is to instil European young officers with a common security and  defence culture and therefore render the armed forces 100 % interoperable. Within the ESDC framework, military, naval, air, technical and medical universities and academies across the Member States work towards the achievement of this ambitious political goal.
EAB configuration
Chair

: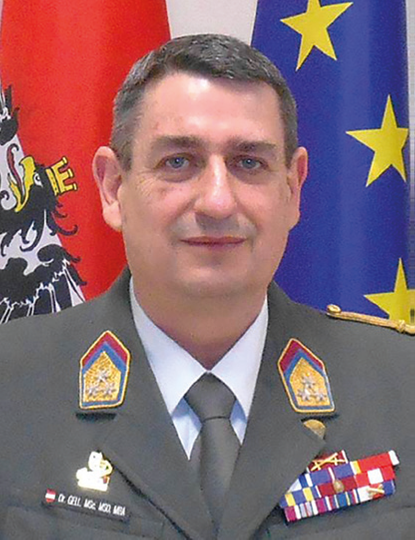 Harald Gell (Colonel, Assoc. Prof., PhD) He is  the Head of International Office & Senior Lecturer at the Theresan Military Academy in Austria.  With his Habilitation proceeding in Military Management he proofed evidence that international exchanges have a very positive effect onto Officer Cadets' developments.
Configuration support

: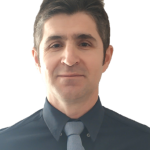 Ilias Makris He is a Greek national expert with specific expertise in the field of Basic Officer Education. He acts as the main coordinator of the training and education activities for the European Initiative for the Exchange of Military Young Officers (EMILYO) and the EUMSSF.
NAME
COUNTRY
ADDRESS – CITY
URL
LOGO
Theresian Military Academy (Wiener Neustadt)
Austria
Burgplatz 1, 2700 Wr. NEUSTADT
Royal Military Academy
Belgium
Rue Hobbema 8, 1000 Brussels
G.S. Rakovski National Defence Academy
Bulgaria
бул. Евлоги Георгиев 82, 1124 Oborishte, Sofia
Vasil Levski National Military University
Bulgaria
Tarnovo
Bulgaria - Nikola Vaptsarov Naval Academy
Bulgaria
Varna
Czech Republic - University of Defence, Faculty of Economics and Management
Czech Republic
Kounicova 65, 662 10 Brno
Estonian Military Academy
Estonia
Riia 12, 51010 Tartu, Estonia
FINCENT - Finish Defence Forces International Centre (National Defence University)
Finland
P.O. Box 7, FI-00861 Helsinki
Ecoles de Saint-Cyr Coëtquidan
France
56380 Guer, France
Germany - Helmut-Schmidt University
Germany
Hamburg
Hellenic Army Academy
Greece
Koropiou Avenue P.O. 16673 Varis
Hellenic Naval Academy
Greece
Hadjikyriakou Avenue Piraeus, 18539 Athens
Hellenic Airforce Academy
Greece
Acharnes 136 72, Greece
University of Macedonia
Greece
Egnatia 156 , Thessaloniki 540 06
Institute for International Studies National Public Service University
Hungary
H-1101. Budapest Hungaria krt. 9-11
Ireland - Defence Forces Training Centre (J7 Training Education Branch)
Ireland
Curragh Camp
Italy - Education and Training Command and School of Applied Military Studies
Italy
Via Arsenale 22 , 10121 Torino
Military Academy of Modena (Carabinieri Officers)
Italy
Piazza Roma n.15, 41121 Modena
Guardia di Finanza Academy
Italy
Bergamo
Italian Air Force Academy
Italy
Pozzuoli?
University of Turin
Italy
Via Giuseppe Verdi, 8, 10124 Torino TO, Italy
Italian Naval Academy
Italy
Viale Italia, 72 , 57127 Livorno LI
Netherlands Defence Academy Faculty of Military Science
Netherlands
Fellenourd str. 93 , 24 11 TH Breda
General Tadeusz Kosciuszko Military Academy of Land Forces, Wroclaw; Faculty of Management
Poland
Czajkowskiego Street 109 , 51-150 Wroclaw
Polish Naval Academy
Poland
Inżyniera Jana Śmidowicza 69, 81-103 Gdynia, Poland
Military University of Aviation
Poland
Dywizjonu 303 35, 08-521 Dęblin, Poland
Polish Military University of Technology
Poland
Warsaw
Alexandru Ioan Cuza Police Academy (CNAI)
Romania
Sector 1, Privighetorilor Street, no.1-3 Bucharest
"Nicolae Balcescu" Land Forces Academy (Sibiu)
Romania
Strada Revoluției n.3-5, 550170 Sibiu
Military Technical Academy (Bucharest)
Romania
Bulevardul George Coșbuc n.39-49, 050141 Bucharest
Mircea cel Batran Naval Academy (Constanta)
Romania
Strada Fulgerului 1n., 900218 Constanța
"Henri Coandă" Air Force Academy
Romania
Strada Mihai Viteazul n.160, 500183 Brasov
Romanian Mihai Viteazu National Intelligence Academy
Romania
Șoseaua Odăii n.20-22, 075100 Bucharest
Armed Forces Academy of General Milan Rastislav Štefánik
Slovakia
Demänová 393031 06 Liptovský Mikuláš 6 Slovkia
Spanish Naval Academy, Marãn, Pontevedra
Spain
Spanish Air Force Academy, San Javier, Murcia
Spain
Spanish Military Academy, Zaragoza,
Spain
Swedish Defence University
Sweden
Drottning Kristinas väg 37, 114 28 Stockholm
Military Academy of Lithuania
Lithuania
Šilo Str. n.5A, LT-10322 Vilnius
Portuguese Naval Academy
Portugal
Lisbon
Portuguese Air Force Academy (AFA)
Portugal
Pêro Pinheiro
Portuguese Military Academy
Portugal
R. Gomes Freire n.203, 1169-203 Lisbon
National Defence Academy of Latvia
Latvia
Ezermalas iela n.8B, LV-1014 Riga
Mürwik Naval School (Germany)
Germany
Kelmstraße n.14, 24944 Flensburg
German Air Force Officer School
Germany
Str. der Luftwaffe n.352, 82256 Fürstenfeldbruck
'Dr. Franjo Tudjman' Croatian Defence Academy
Croatia
Ilica N.256b, 10000 Zagreb
Hellenic Military Nursing Academy
Greece
Varis
Hellenic Military Academy of Combat Support Officers
Greece
Plithonos Gemistou Str. n.1, 54636 Thessaloniki
CRéA - French Air Force Academy
France
Base aérienne n.701, Chemin de Saint-Jean, 13661 Salon-de-Provence
Military Schools Centre
Slovenia
Engelsova 1n.5, SI-2111 Maribor
Portuguese Joint Command and Staff College
Portugal
R. Pedrouços 122, 1400-287 Lisboa, Portugal
Bundeswehr Medical Academy Munich
Germany
Neuherbergstraße n.11, 80937 Munich
Norwegian Defence University College (NDUC)
Norway
Lillehammer