Collaboration between the Austrian National Defence Academy and the European Security and Defence College yielded successful results this week, with Module 3 of the 11th Advanced Course for Political Advisors in EU missions and operations, held in Vienna from 4 to 8 July. The first two modules of the course took place in Brussels in April and in Geneva at the end of May. The course aims to give participants an understanding of the challenges political advisors working in EU missions and operations are likely to face and to enhance their skills through the exchange of views and perspectives.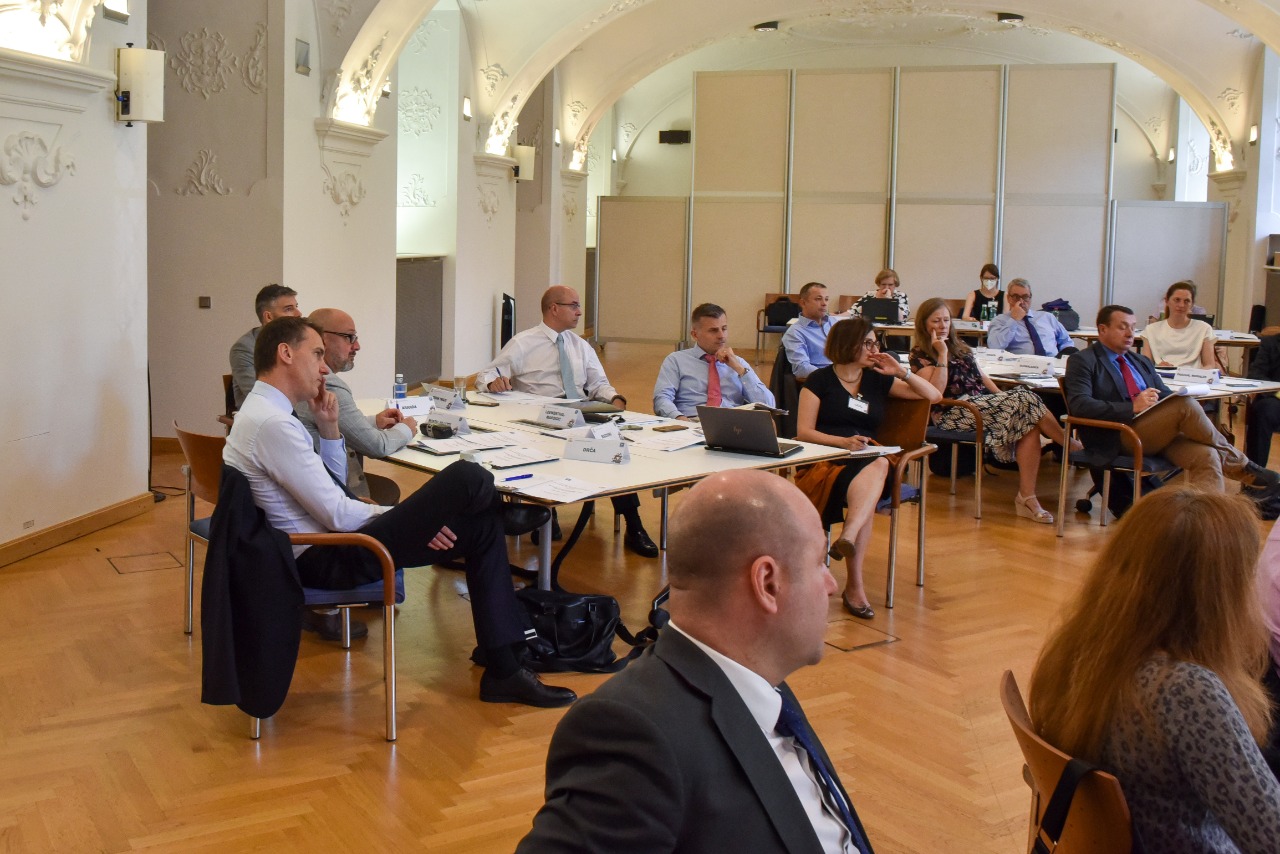 Throughout the week, the participants took part in a group exercise, which saw them interact with one another and discuss specific tasks assigned to them. The activity was led by Mr Fernando Moreno, an expert on crisis management, who helped course participants tackle the challenges they faced during their work. In his opening lecture, Dr Sven Biscop, Egmont Institute, Brussels, gave an in-depth overview of the European Union and the European strategies and policies in the framework of the CSDP, and a very lively Q&A session followed. Backed by the expertise of speakers from various institutions across Europe, the course comprised lectures by various institutions across Europe and by the Austrian Federal Ministry of Defence, who shared their knowledge and experiences in the field of CSDP. Most interestingly, several experts shared their experiences in the field, and lessons learned from previous missions and operations were discussed in great detail, including by Maj. Gen. Massimo Mingiardi, Italian Army, who gave his views on the role of the Political Advisor from the perspective of a military commander in a CSDP mission.
The last lecture, on the future prospects of CSDP, was delivered by Dr Riccardo Scalas from the Netherlands Defence Academy, and the closing ceremony took place in the presence of Lt. Gen. Erich Csitkovits, Commandant of the Austrian National Academy, and Mr Dirk Dubois, Head of the ESDC. Each course participant was awarded a certificate of completion of the course. In addition to offering an opportunity for knowledge development, the course was a useful networking platform designed to foster and harmonise cooperation among people with different experiences and expertise to share. The ESDC would like to thank all the participants and speakers for their dedication to the course; special thanks goes to the Course Director, Ms Sandra Kick, for her strong support and collaboration during the organisation of the course.