The one-week course on New Peace Operations as a Stabilizing Factor for the EU concluded on 6 May 2022. It was hosted by the Italian Centre for Higher Defence Studies (CASD) under the aegis of the European Security and Defence College (ESDC) and was held in presence in Rome. 35 participants from EU Member States and EU academic institutions, with legal and international relations backgrounds, attended the course, whose aim is to get participants acquainted with historical, diplomatic, institutional, legal, humanitarian and operational issues related to peace operations.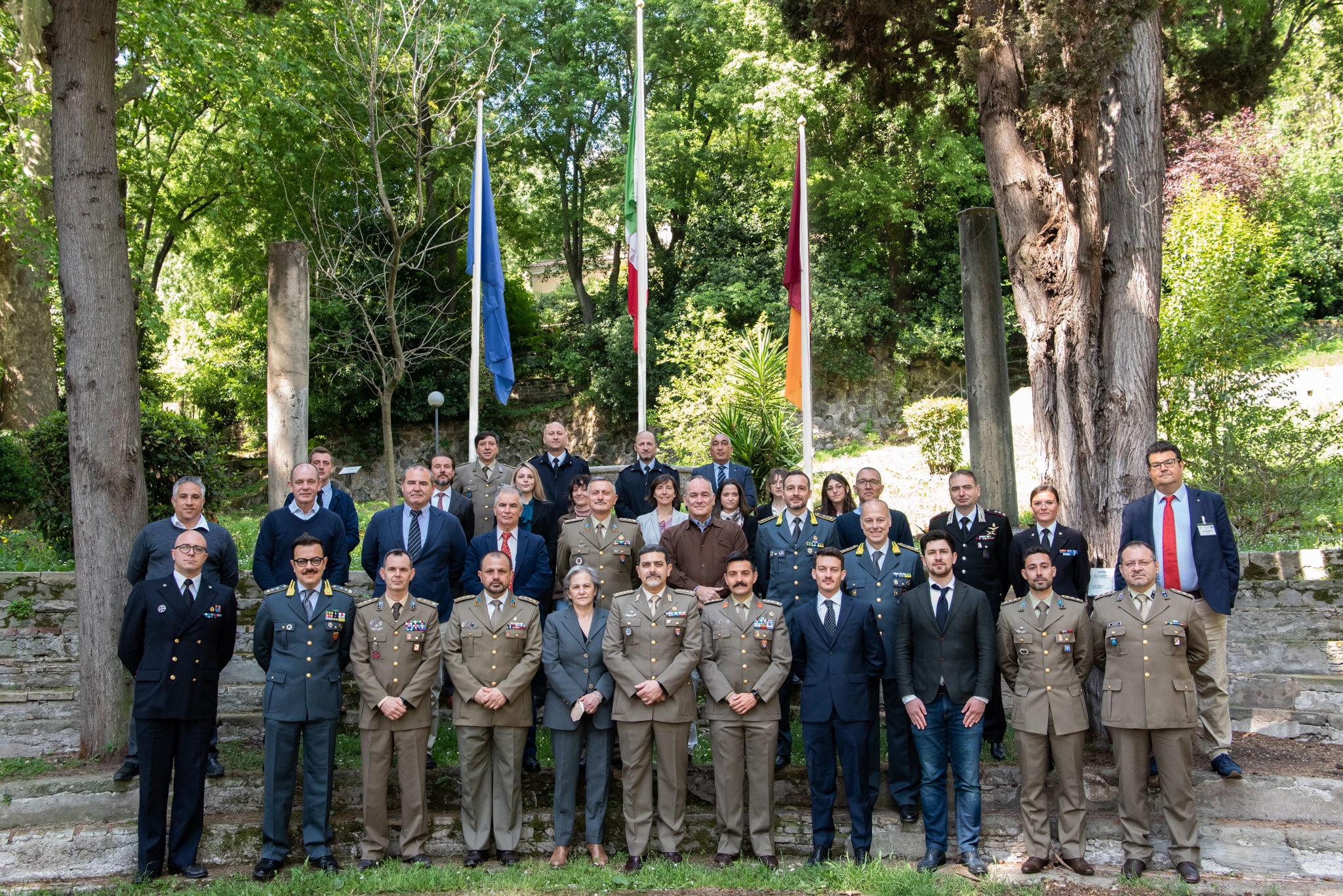 Day 1 of the course was dedicated to the evolution of conflicts, the transformation of peacekeeping and the growing role of intercultural factors in peacekeeping operations. Prof. Paolo Quercia set the scene, talking about the transformation of conflicts and peace operations; he was followed by Brig. Gen. Davide Re, the Director of the NATO Strategic Direction South HUB, who gave a detailed overview of challenges coming from the south. The day finished with a lecture on the UN and peacekeeping operations delivered by Ambassador Checchia. Day 2 started with Gabriella Arcadu, expert in conflict afflicted and transitional/fragile environments,  who delivered an outstanding lecture on critical analysis of the success factors and weaknesses of different peacekeeping models and continued with a very interesting briefing on the EU's  integrated approach and how it is implemented. Relevant experiences from NATO and EU operations were brought to the table and were followed by lectures on the importance of peace and security for sustainable development and on cross-cultural competence as a key factor in peacekeeping operations.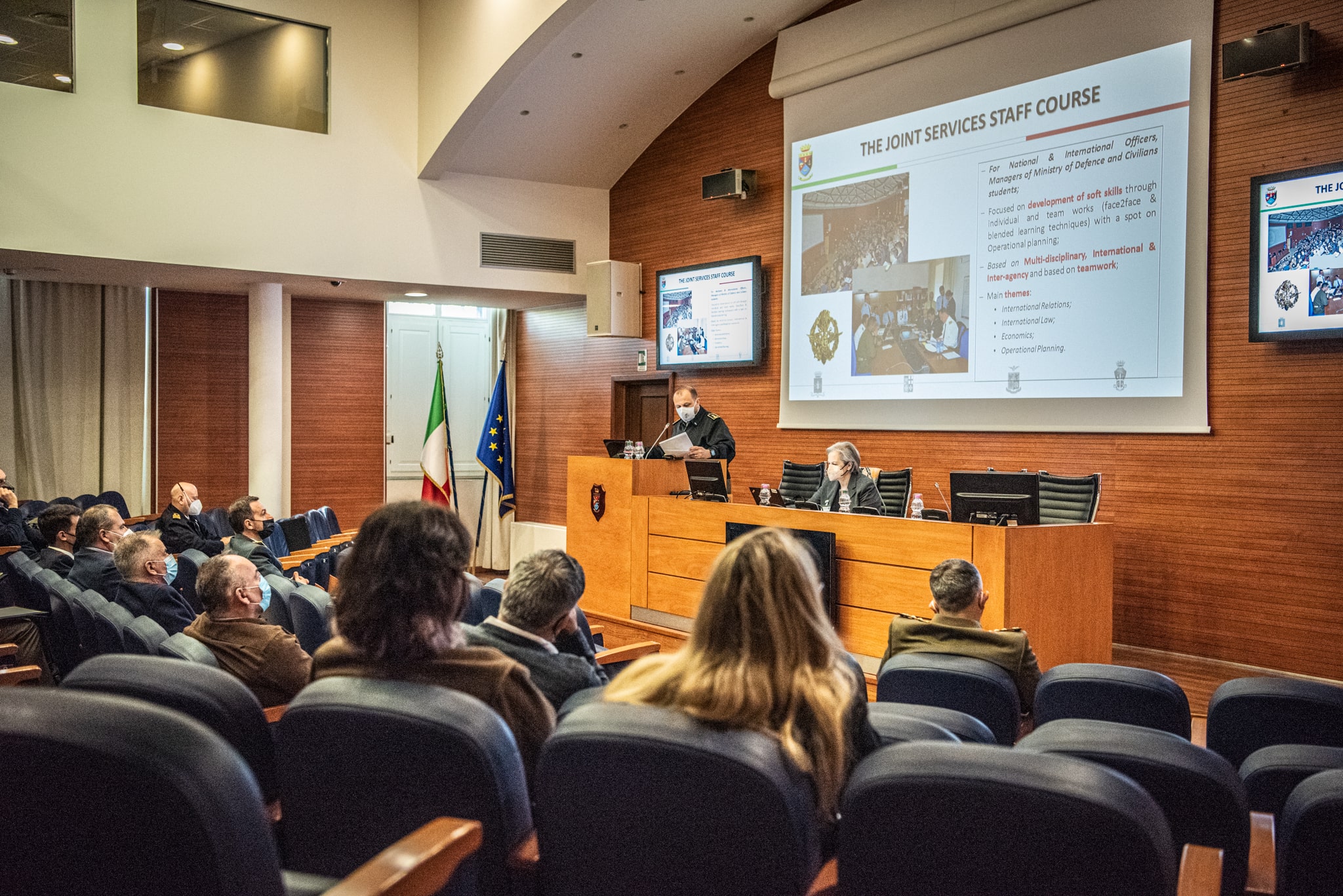 Day 3 kicked off with a lecture on the importance of planning ahead in any crisis and continued with a session on security sector reform (SSR), with briefings delivered by several experts who highlighted the principles and characteristics of SSR, enhancing governance and oversight of security and justice institutions and the links between justice, police and defence reform.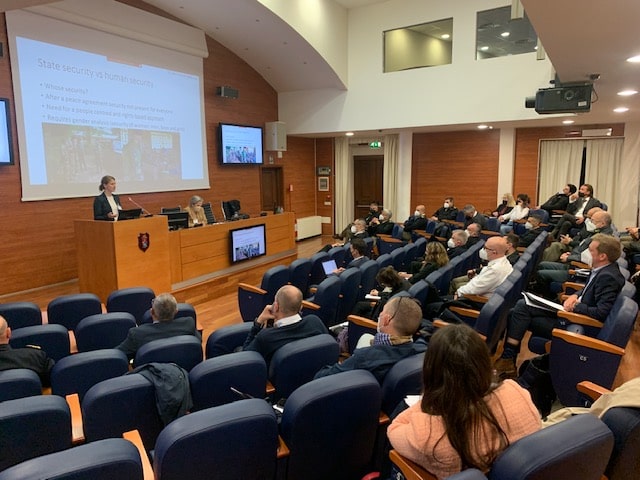 Day 4 was dedicated to the protection of cultural heritage and religious minorities and to the importance of protecting civilians and human rights in peacekeeping operations. Subject-matter experts shared their knowledge on the importance of overcoming self-determination disputes. Simone Coccia, Deputy Director and training manager at the ESDC, brought the day to a close with an outstanding presentation on the human decision in complex crises.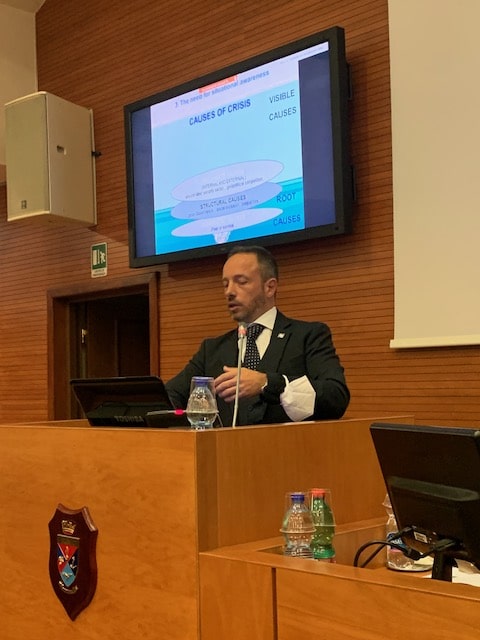 The course ended with a very dynamic lecture delivered by Francesca Marretta, Press and Public Information Officer in the EU Regional Advisory and Coordination Cell for the Sahel, on communication as a key factor for multilateralism and diplomacy for peace, and by a 'lectio magistralis' on the geopolitics of the European Union's interests and current threats, given by Dr Nicola Pedde. The course can be considered a much appreciated learning experience for the participants, and we take this opportunity to thank all guest speakers and participants, and the CASD for organising this training. Through activities of this kind, we are continuing to build trust and networking between participants and institutions.