Organised by the Italian Centre for Higher Defence Studies (CASD) and the European Union Military Staff (EUMS). The upcoming Strategic Compass conclusions are expected to provide a greater understanding of Member States' expectations in the field of defence, hence the importance of CSDP capability planning and development. In this context, the course aims to familiarise and educate personnel from the EU Member States and Institutions with the EU capability planning and development. The main focus of the course will lie on the Headline Goal Process, how it is related to other defence initiatives and how it is linked to the agreed EU Level of Ambition. The practical part of the course will focus on the scenario based capability derivation, including the working methods and techniques.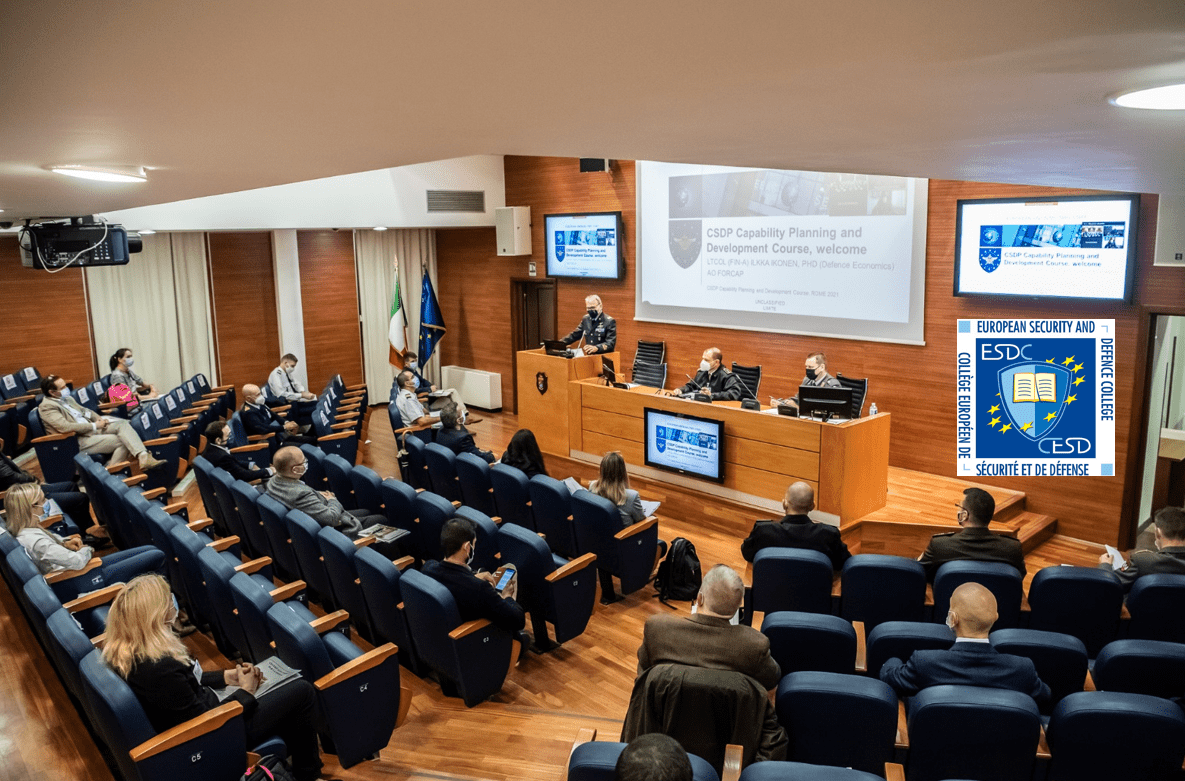 Brigadier General Fabio Giunchi, Director of the Higher Education and Research Directorate of the Centre for Defence Higher Studies in Rome addressing the welcome remarks.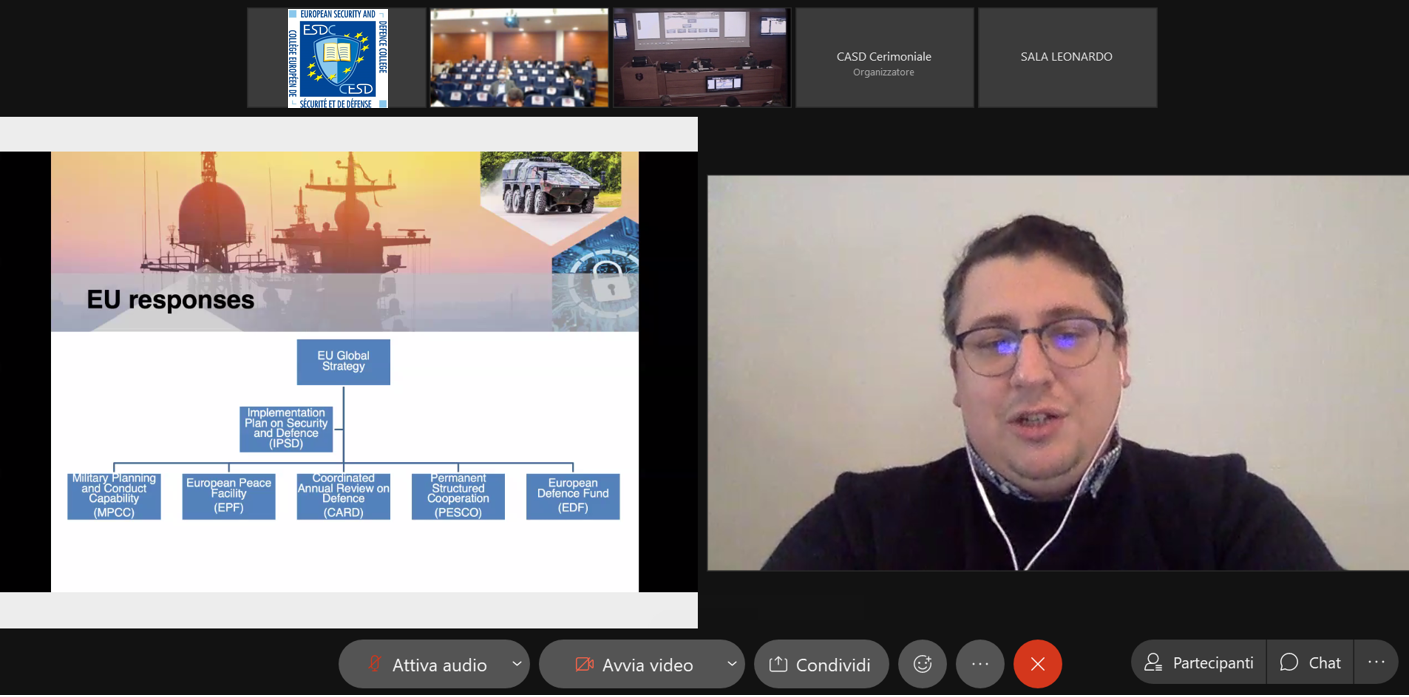 Daniel Fiott, Defence Editor at the EU Institute for Security Studies (EUISS), opening the course with an overview of EU Global Strategy and CSDP military Level of Ambition.