Sixty-five participants from EU member states and institutions, third states and international organisations joined a European Security and Defence College CSDP Orientation Course, organized by the Romanian National Defence College under the auspices of the Romanian Presidency of the Council of the European Union, from 3 to 7 June 2019 in Brussels.
---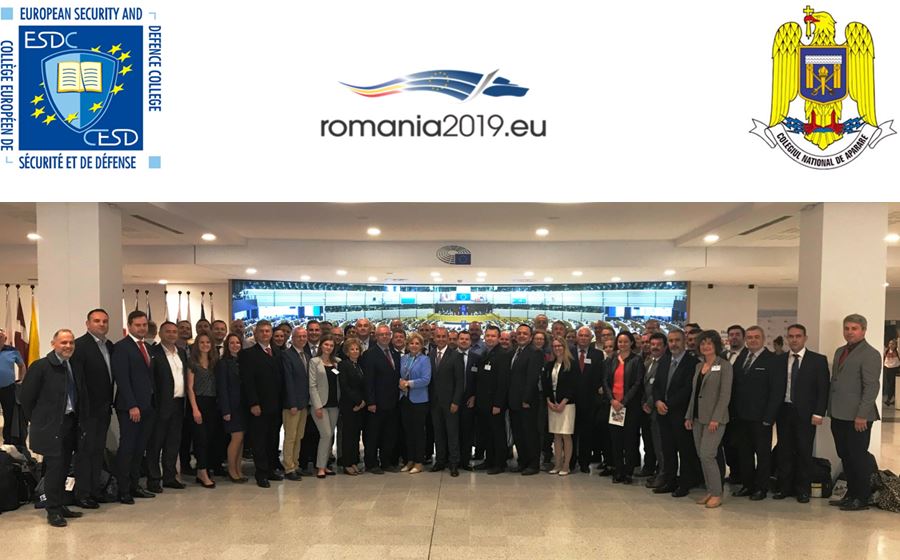 ---
The organisers' aim was to balance the time ratio available to lecturers and participants, and they designed the course to facilitate maximum involvement and interaction from the participants. The methodology placed participants at the centre of learning process, using a
"Pull, not push!
" approach. The course "pulled" the amount of knowledge and skills based on participants' needs, built on preliminary eLearning and existing knowledge, and did not "push" predefined assumptions by trainers of what students need.
---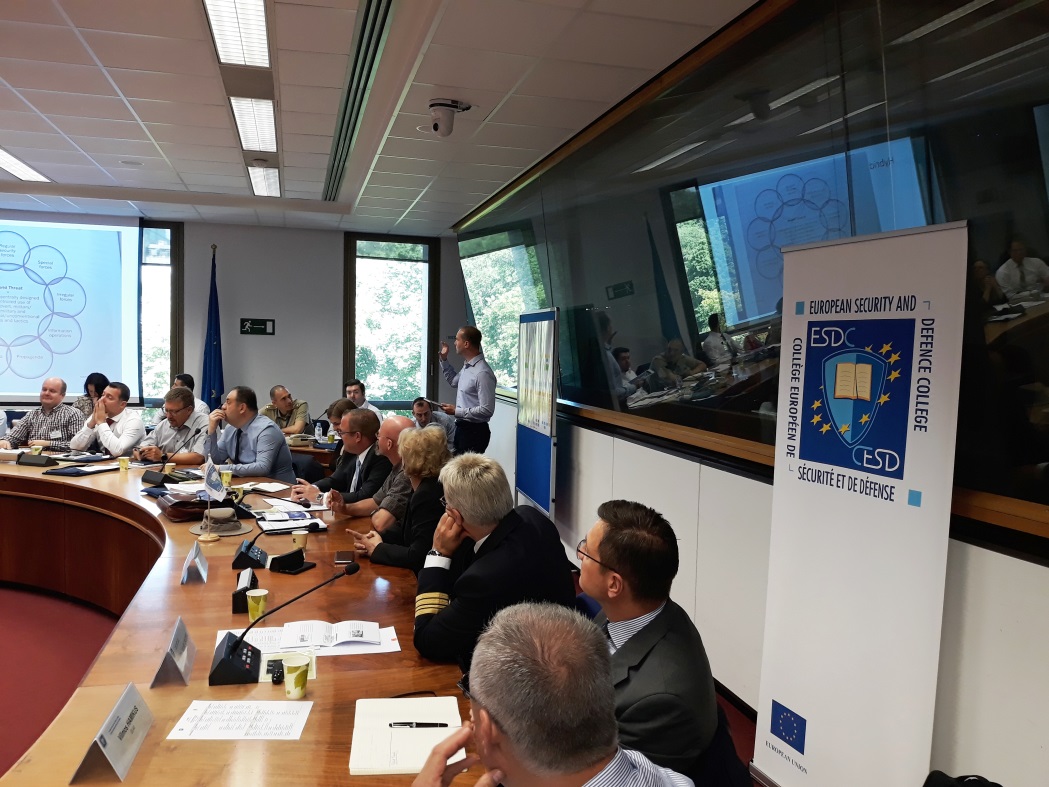 ---
To facilitate interaction, the course participants formed groups based on their interest in particular sessions and each session started with a brief presentation on the topic drawing on the participants' own wealth of knowledge and experience. Invited experts, initially in a "listening mode", then provided feedback on what the participants had presented, made corrections, responded to participants' preliminary needs, and expanded on this using "lessons learnt", challenges and personal perspectives.
---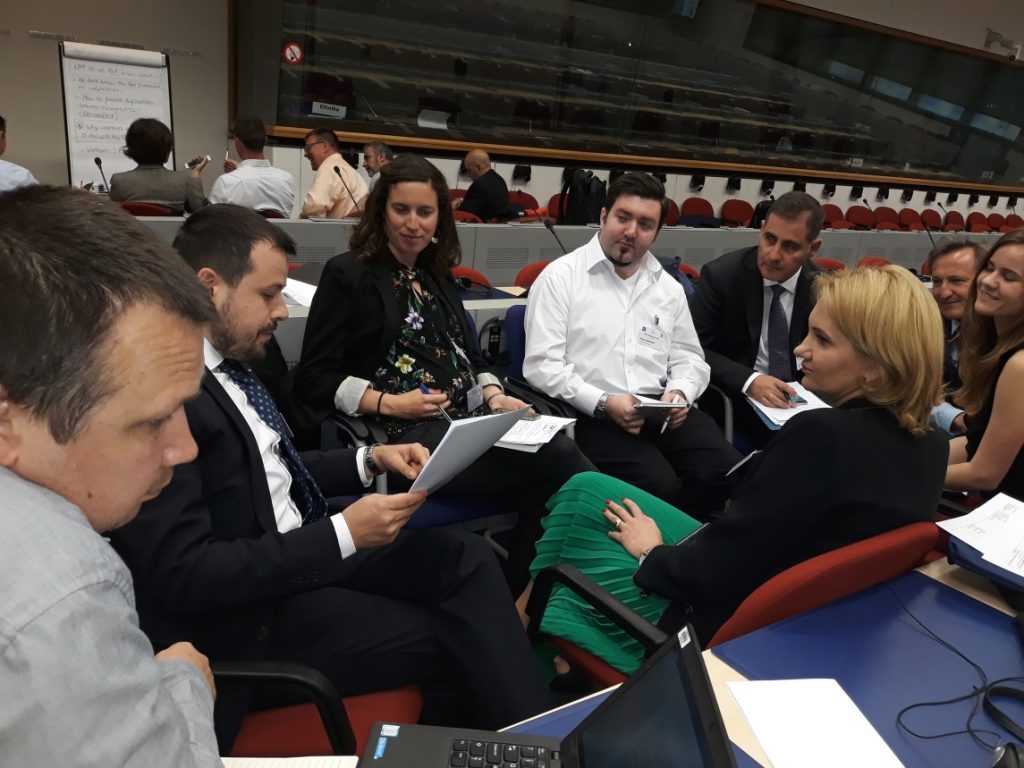 ---
Participants interacted on the discussion topics and prepared the ground for tailored presentations by the speakers and interesting Q&A sessions (making use of an online question management application and personal smart phones). The discussion on hybrid threats and cyber security was one such example and raised two questions:
How does the EU counter the range of activities used in hybrid campaigns? What are the advantages and potential vulnerabilities of this approach?
These questions prompted experts to provide some detailed input on these subjects and enhance participants' understanding of EU structures, such as the EU Hybrid Fusion Cell and the European Centre of Excellence for Countering Hybrid Threats, and initiatives that combine disinformation campaigns and cybersecurity measures.
---
Other discussions covered topics such as an EU integrated approach to conflict and crisis, EU civilian and military capabilities, CSDP missions and operations and financing, cooperation with partner organizations and third countries, EU intelligence, and the External Dimension of the EU's Migration Policy.
---
Each morning started with a rapid Internet-based Quiz (making use of an online quiz management application and personal smart phones) in which teams competed and did their best to display some of the knowledge acquired on the previous day. To reward their effort, the winning team received a symbolic ESDC prize from the course director. The format, which was very much appreciated by the course participants, will be replicated in future ESDC CSDP Orientation Courses.