The
Encyclopedia of the Sciences of Learning
highlights the importance of cross-cultural competence learning by saying that '[d]eveloping cross-cultural competence is a process which involves methods and procedures dedicated to evolving cross-cultural competence that leads to the adoption and understanding of the features of one's own culture, develops a positive attitude to other cultural groups and its participants, and increases the ability to understand and interact with them.' Courses such as the 'Cross-cultural competence for CSDP missions and operations' seek to achieve just that, with participants learning about how to work efficiently in cross-cultural environments. Four years after the last event, the Hellenic Multinational Peace Support Training Centre (MPSOTC) held a week-long course under the auspices of the European Security and Defence College (ESDC) on
Cross-cultural competence in CSDP missions and operations,
from 28 August until 1 September 2023. All 23 participants, coming from ten different EU Member States and third countries, successfully completed the course that took place in Kilkis, Greece.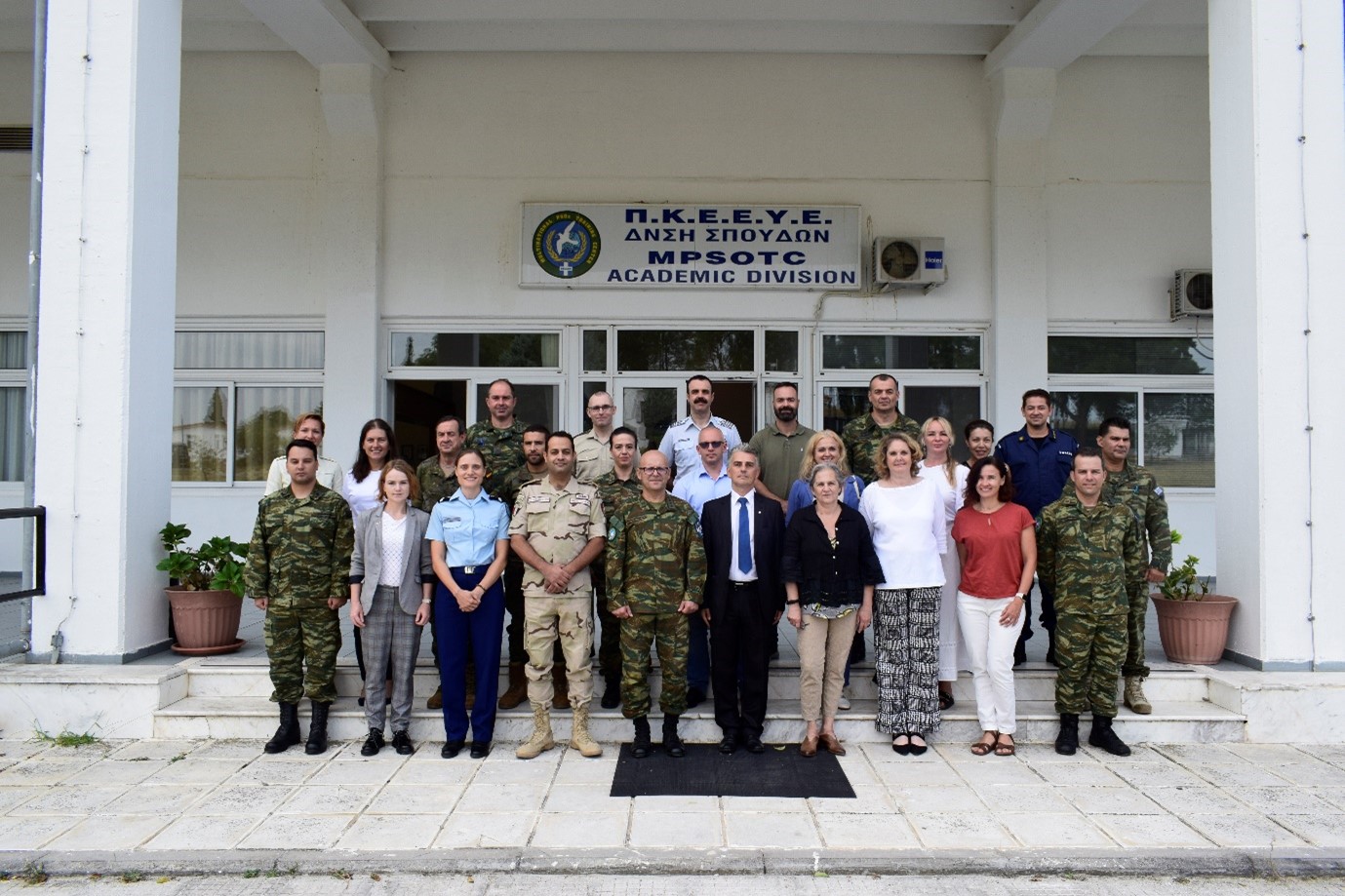 The concept of the course is a response to the growing demand for cross-cultural competence in the efficient management of the CSDP missions and operations, and aims to provide participants a comprehensive set of universal cross-cultural skills. In his welcoming words, the MPSOTC's course director, Lt Col Stavros Krezas, highlighted the necessity to further enhance cross-cultural competence in the challenging environment of CSDP missions and operations. The course consisted of presentations delivered by experts in the field of cross-cultural competences, strategic communication and intercultural intelligence, as well as group sessions and exercises, which were particularly appreciated by the participants. These sessions allowed them to develop cross-cultural competence, in the sense of the definition of the Encyclopedia of the Sciences of Learning. The course was very productive and concluded with a diploma awarding ceremony led by the Deputy Commander of the MPSOTC, Col Konstantinos Konstantiniakos. We wish to take this opportunity to thank wholeheartedly the course director for his commitment and support in organising and managing the course, the participants for their willingness to learn and their involvement in each activity, and, last but not least, the speakers and facilitators for their valuable contribution and excellent advice throughout the course.