From 14 to 16 of December 2022, the University of Thessaly under the aegis of European Security and Defence College is conducting the ESDC's fully residential cyber course "Cybersecurity and Smart City" in Brussels. This course has now become part of the standard list of ESDC's curricula approved by the 27 EU Member States. This course increase awareness of the participants (mid- to senior-level decision-makers and/or experts – civilian and military – from EU Member States, relevant EU institutions and agencies) about cybersecurity and Internet of Things (IoT) cybersecurity at a city level, especially in the smart city context. This goal is reached by enabling participants to acquire core knowledge related to how smart facilities and services in cities are exposed to cyber threats, the stakeholders that deal with cybersecurity and cyber defence, the models, and frameworks that assess cyber security, and the processes that a city can follow to enhance cyber security and corresponding resilience.

Accordingly, several cyber topics were discussed during the three-day course:
The Smart City Context
Cyber-security at local level: understanding the context
Cyber-security at local level: the European and International Environment
Cybersecurity Attacks Overview
Cybersecurity Security Analysis – Threat modelling
Cybersecurity Security Analysis – Vulnerabilities
Vulnerability Exploitation Hands On
Cybersecurity Security Analysis – Risk Assessment
Resilient Cities
Risk Assessment Hands On
The course address future challenges and assess the EU strategic documents in this field. The training aims to foster the development of a network of future civilian and military experts on cyber diplomacy, cyber-attack relief and collaboration framework between stakeholders in a city to recover from cyber-attacks. In addition, a hands on activity was provided on Vulnerability Exploitation and Risk Assessment. Participants gathered to discuss their options for responding appropriately based on the information provided. This cyber course is one of several cyber activities organised by the ESDC Cyber ETEE platform (cyber education, training, exercise and evaluation). The overall aim of the platform is to address cybersecurity, to provide defence training to civilian and military personnel, and to include CSDP requirements in all relevant training for EU Member States. The platform deals with all domains of cybersecurity, including cyber crime, network information security, cyber defence and external relations.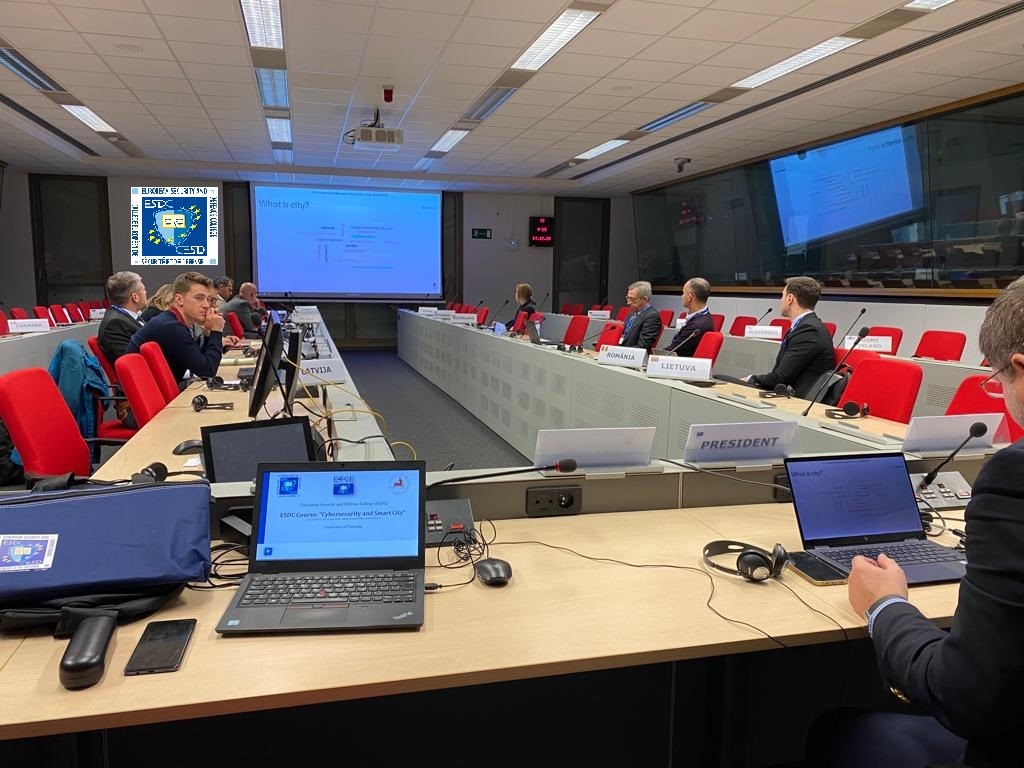 We would like to thank the University of Thessaly for the great job and their efforts to deliver a great result, to the instructors of the course and all the participants of the Cybersecurity and Smart City Course class 2022 for their hard work and professionalism.