The 3-day course, "Pentester Tools – Basic Course" on Cyber Range took place in Warsaw. This is a specialized course at strategic-tactical-technical levels, linked with the strategic objectives of Pillar 2 of the EU's Cybersecurity Strategy for the Digital Decade.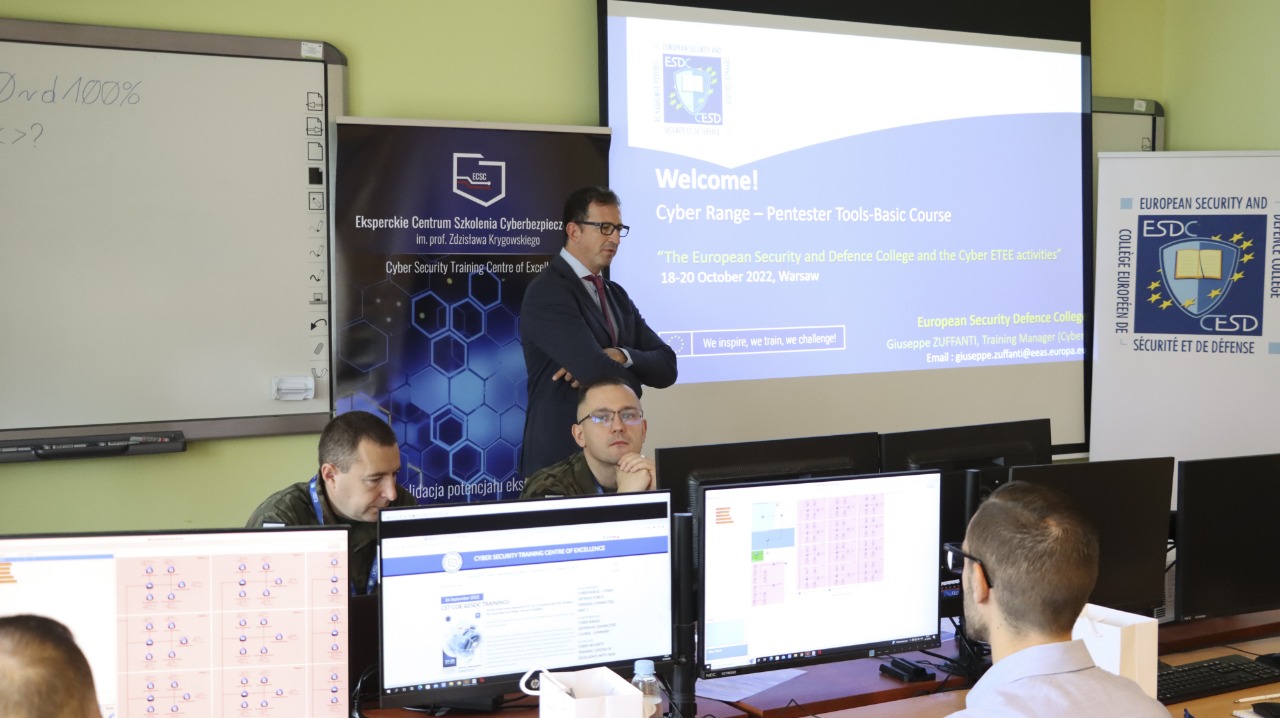 It is a great honour for the European Security and Defence College that co-organized this important activity with the Cyber Security Training Centre of Excellence CST CoE (Eksperckie Centrum Szkolenia Cyberbezpieczeństwa), Warsaw, Poland. The course has been designed for the personnel dealing with technical aspects of cybersecurity and its aim is to impart and broaden knowledge of how penetration tests improve cybersecurity and to teach participants how to identify potential vulnerabilities of the system.
(Penetration testing is the assessment of the security of a system against different types of attacks performed by an authorised security expert – the tester attempts to identify and exploit the system's vulnerabilities).
The training hosts selected participants in fully residential format from 18 to 20 of October 2022 in Warsaw. The attendees are civilian and military personnel – mid-level to senior officials with IT competences or experience – from EU member states, EU national authorities, EU Institutions and EU Delegations and different EU bodies. The course is based on the Cyber Range (CR) platform and creates an opportunity to assess and discuss the importance of Penetration Testing activities under the CR virtual training environment. (The CR enables organizations to simulate cyber combat training, system and network development, testing and benchmarking – it is a multipurpose environment in support of three primary processes: knowledge development, assurance and dissemination). In fact the Cyber Range training platform, delivers unique opportunities for reflecting IT infrastructure and complex scenarios including conducting cyber-attacks in dedicated virtual environment that could be compared with "live fire" experience.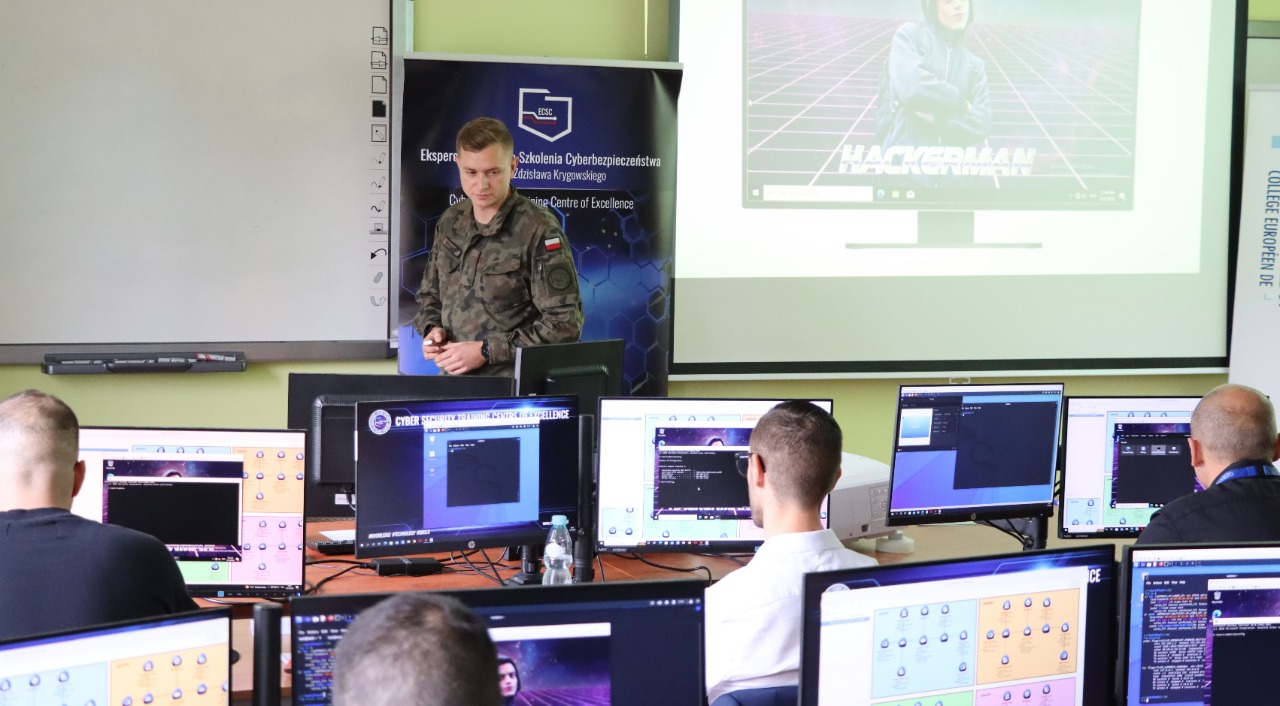 The next pilot course implemented by the CST CoE under the auspices of ESDC will be on March 2023. This time the topic will be "Cyber Range – Cybersecurity in practice".