On 7 and 8 September the European Security and Defence College (ESDC) had the honour of hosting the 7
th
Meeting of the European Military Secondary Schools Forum (EUMSSF). At the meeting, the three winners of the first EUMSSF Essay Writing Olympiad were presented with their awards. The EUMSSF first Essay Writing Olympiad was launched in 2019. It is open to students in their penultimate year at military secondary schools across the EU and associated Member States. The aim is to encourage students to share their views on topics relating to the European Union. Students and panel members from 11 military schools participated in this first Olympiad. The essays were evaluated in two stages. In the first stage, each school selected its three best essays. The second stage was international: a panel of judges from the schools and personnel from the EUMSSF ranked the 32 essays received and chose the three winners, who were presented with their awards in Brussels on 7 September by Mr Dirk Dubois, the Head of the ESDC, and by Lieutenant Colonel Symeon Zambas (CY MoD), Chairman of the EUMSSF.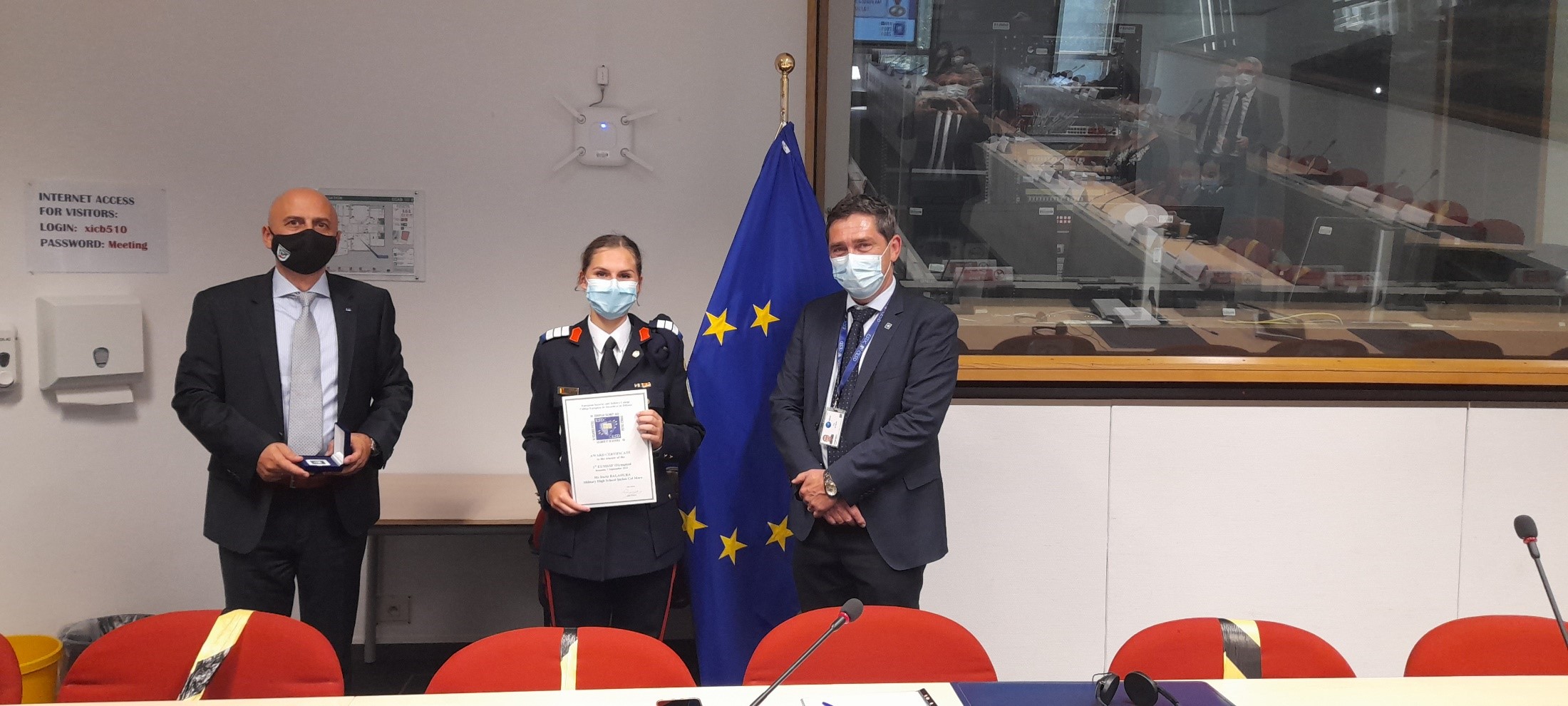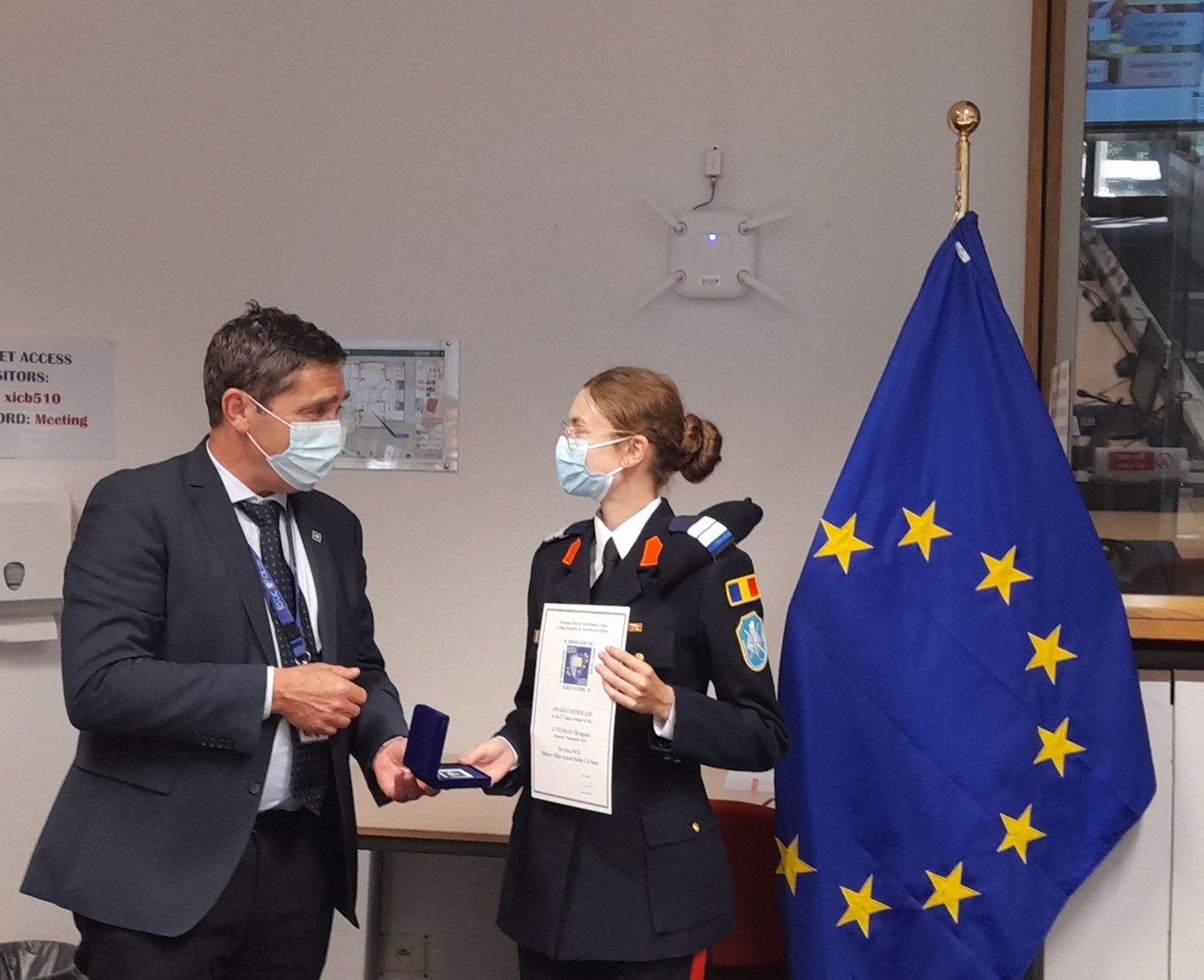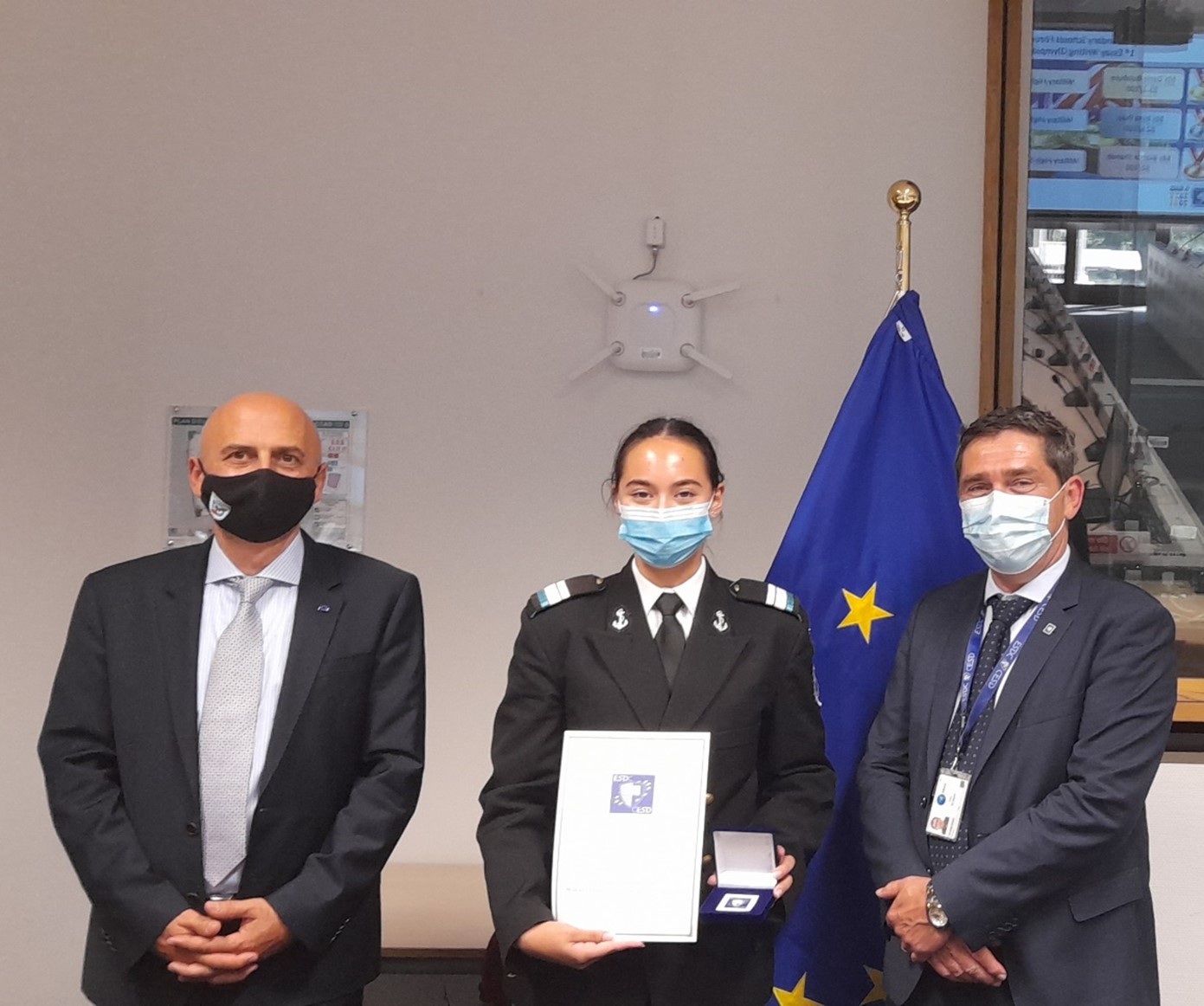 The three winners of the 1st EUMSSF Essay Writing Olympiad
The EUMSSF is a project inspired by the successful European initiative for the exchange of young officers ("military Erasmus"), which itself was inspired by the Erasmus programme. Undertaken by the European Union Member States on a voluntary basis, this ambitious initiative aims to create modules on EU history, EU core values, the Lisbon Treaty and CSDP and to include them in their military schools' curricula. It also includes the sharing of best practices and exchanges between military schools' pupils, teachers and instructors. In line with the European Parliament Resolution of 12 April 2016 and the Council Recommendation of 22 May 2018, the EUMSS Forum promotes the sharing of common European values from an early age and fosters a European dimension in teaching.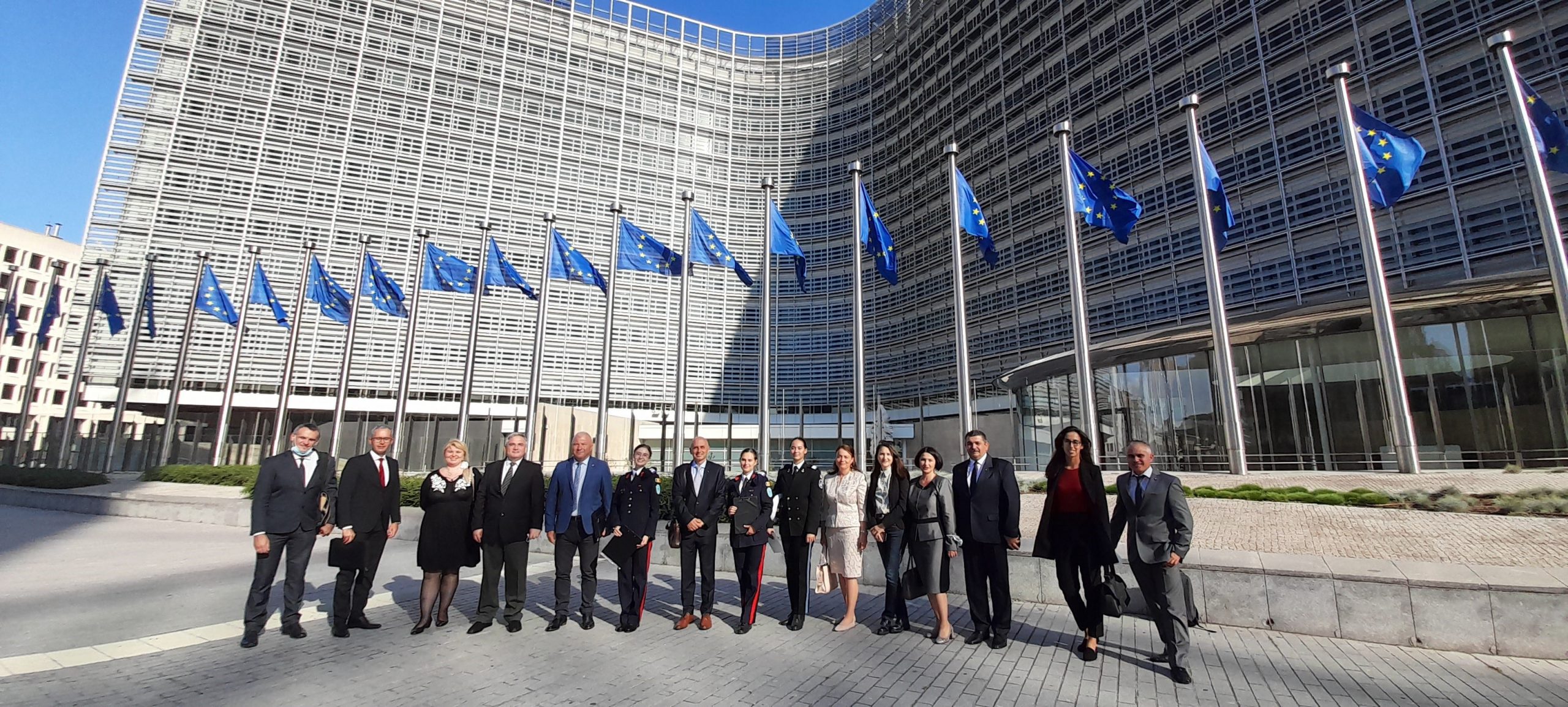 Participants in the 7th EUMSSF