From 31 May to 3 June 2021, the Austrian National Defence Academy, in cooperation with the Military Academy "General Mihailo Apostolski" (Republic of North Macedonia), and under the aegis of European Security and Defence College, conducted the Common Security and Defence Policy (CSDP) Orientation Course.

In respect of the Covid-19 norms and limitations, the four days course took place in virtual format with the participation of 39 civilian and military personnel from several EU and Non-EU Member States. A mandatory and autonomous module on the e-learning ILIAS Platform preceded the synchronous phase, providing all participant a common knowledge of the main topics of the residential course.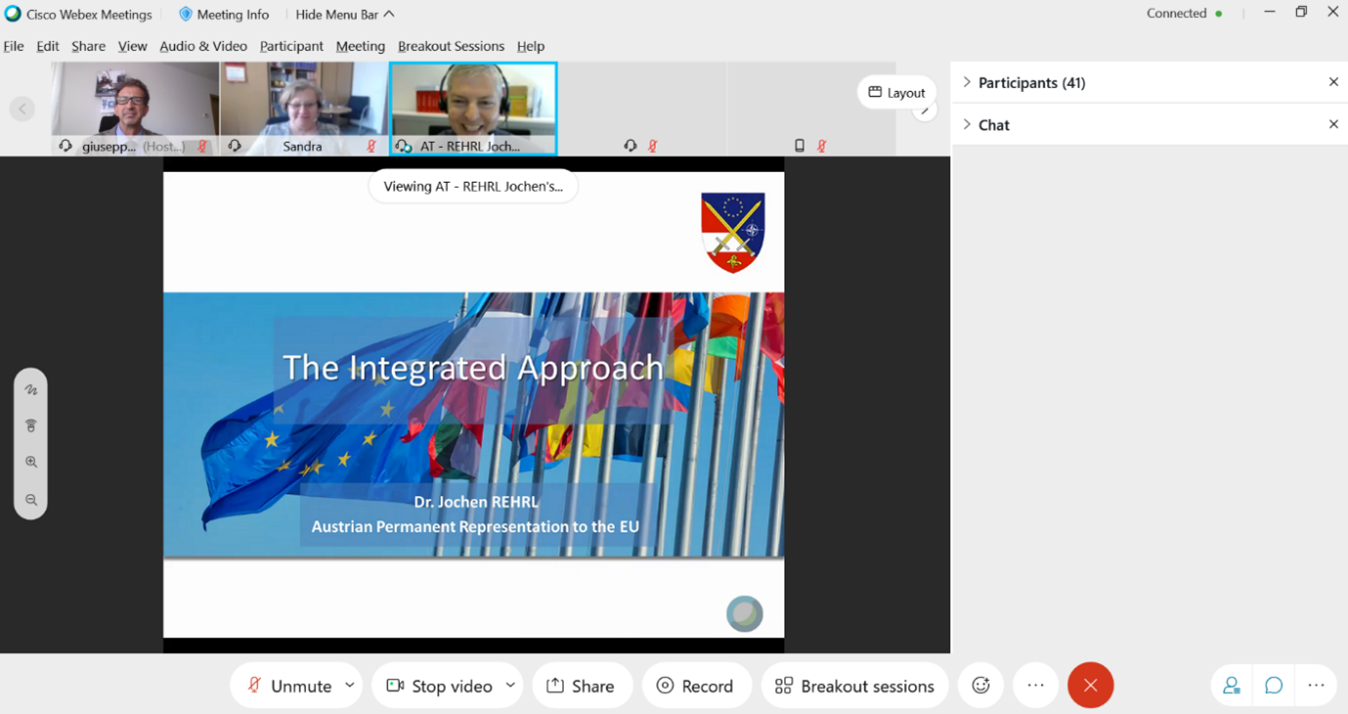 The CSDP Orientation Course aimed to deliver a broad understanding of the Common Security and Defence Policy of the European Union, from explaining the complex structure and decision-making process in the EU and its integrated approach to external conflicts and crises, to Cybersecurity and the EU future challenges.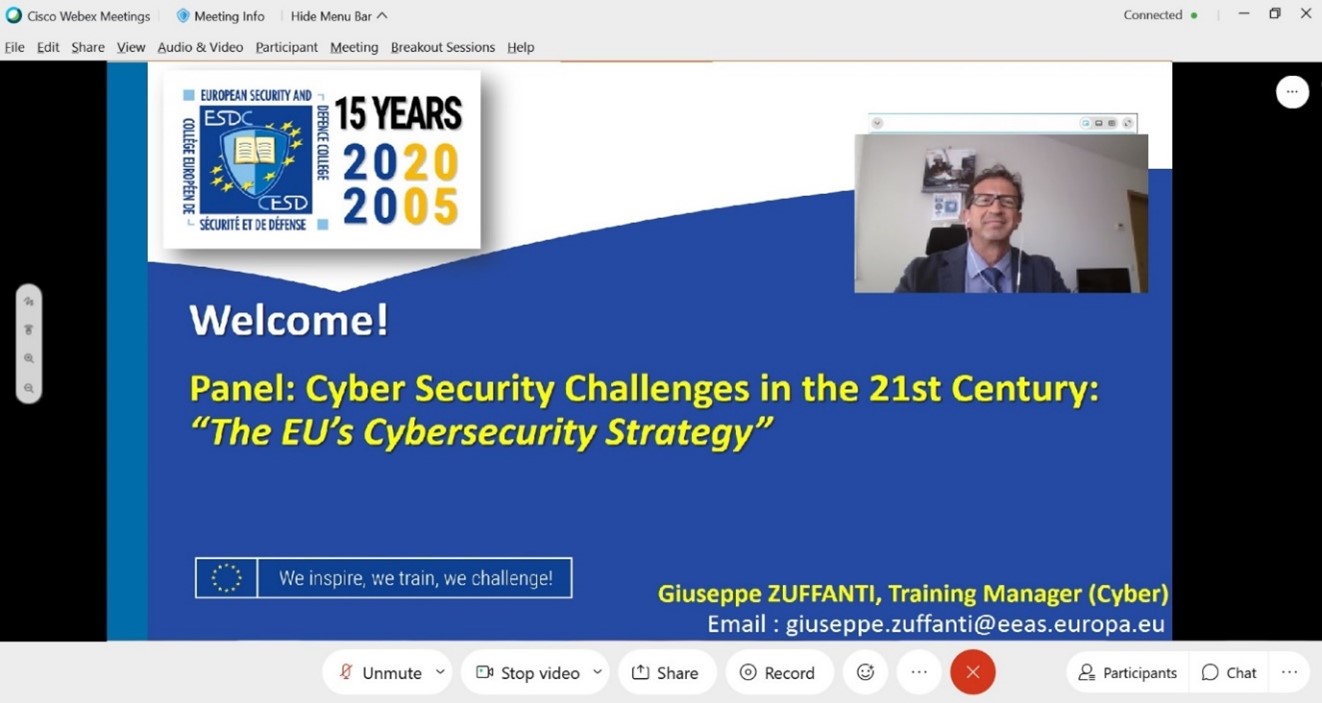 During the Course, all participants were involved in group activities, in which they were able to interact and discuss on one specific topic as: the "
EU-Crisis Management and Defence Forces"
, "
EU-Challenges for the next decade"
, "
COVID-19 – challenges for the EU"
and
"EU as a Global P(l)ayer"
. In the last day of the CSDP Orientation Course, every group was invited to present to the audience the results of their work and reflections.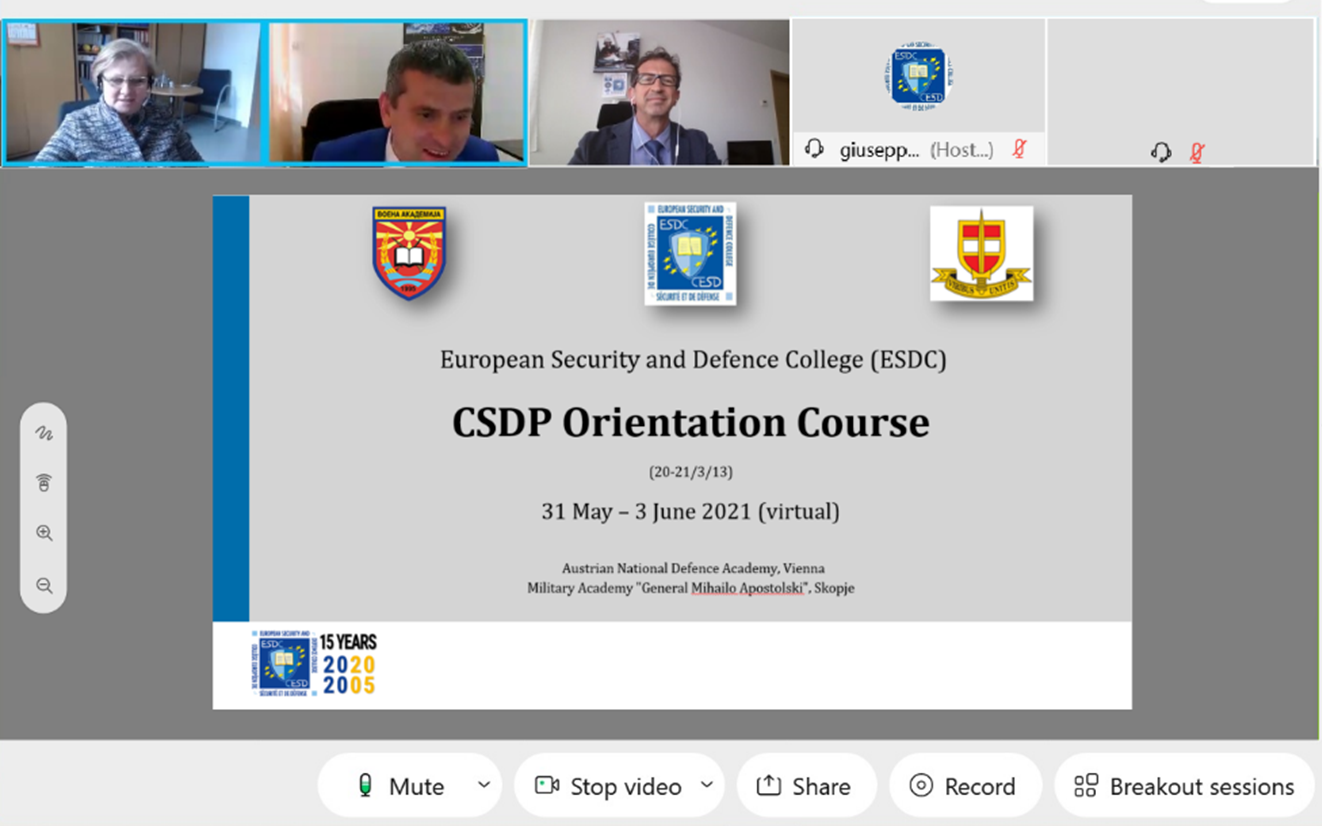 We would like to thank the Course Directors Ms. Sandra Kick (Austrian National Defence Academy, Vienna) and Dr. Mitko Bogdanoski (Military Academy "General Mihailo Apostolski", Skopje), and all guest speakers and participants. Participants comments on the CSDP Orientation Course:
"The organization was handled very well. There were only small technical issues – which is a great feat! I also liked to be informed of the schedule, working group, speaker list, etc. beforehand. It gave me a chance to prepare accordingly. Great job overall!"

"Well organised and run despite the difficulties of operating through WEBEX."

"Having just started as Head of Training in the MPCC the course provided a good background to the EU and reinforced my previous level of knowledge."

"Thank you for the staff that made possible this orientation course CSDP it was very interesting and very well prepare, thank specially Giuseppe and Sandra."

"As the online course, it was really interactive and interesting. My purpose was to deepen the knowledge in CSDP and I am happy about the results. Looking forward for other ones."