Every year, members of the European Association of Peace Operations Training Centres (EAPTC) come to a conference to exchange on good practices, discuss old and novel approaches and strengthen European and international partnerships in training for crisis management. The main ideas of the conference are to:
eXplore – new ideas from trainers, experts, and leaders
eXchange – insightful discussions current training topics
eNgage – innovative learning spaces
This year's Online Conference was organized by ZIF Center For International Peace Operations and took place on 19 and 20 May 2021 from 9:00 to 17:00 hrs (CEST). The ESDC participated to the event with the Head of the ESDC Mr. Dirk Dubois at the Welcome and Opening Session and also with moderators and experts at various discussion groups.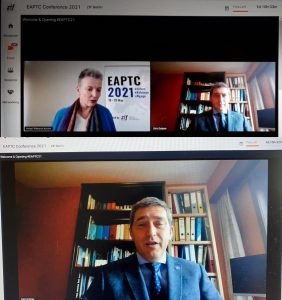 The ESDC's E-Learning Cell (Mr.Marios Ioannou) was part of the panel at the first discussion group which was tackled on the topic " Adapting to the unexpected: Challenges and achievements when going online". The experts of the panel were discussing how the Training Institutions were adapted during the pandemic of COVID-19 and shared their experiences around the topic.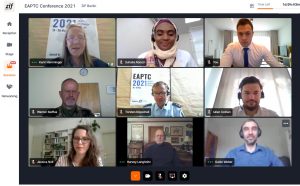 The ESDC's European Doctoral School on CSDP held a dedicated session within the EAPTC 2021 event. The session tackled a rather generic but generous topic –
Research in the EU Crisis Management and Peace Support Operations
 and was moderated by the coordinators of the Doctoral School (Dr. Foteini Asderaki and Dr. Georgică Panfil). This panel benefited from the strong support of the Doctoral School Community and it included interesting and targeted presentations from both professors as well as from the Doctoral Fellows.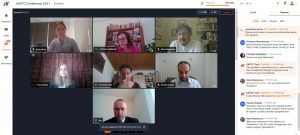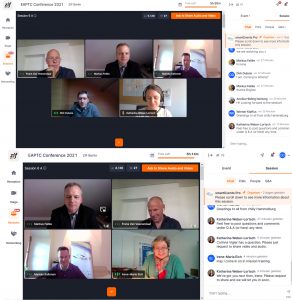 If you want to know more about this event: https://www.eaptc.org/eaptc-2021