The Advanced Modular Training (AMT) 2023 has just concluded. It proved to be a well-established,  mature and interactive learning opportunity for a wide but key audience. This includes civilian and military personnel earmarked to work or working in CSDP–related posts at executive level within the EEAS crisis management structures, national representations to the EU, CSDP Civilian and Military Missions and Operations, EU Institutions and Agencies working in the field of external action. A mature learning opportunity? Because the course programme was tailored as much as possible to the participants' professional needs and interests, with due consideration for their personal pace of learning. All the course topics were structured on the basis of the following sequence: self-paced learning-expert guidance-group discussions-expert feedback. This ensured an iterative review of key aspects of each topic and more chances to interact. The entire course was held in a residential environment, using a blend of preliminary asynchronous self-paced learning and synchronous sessions in plenary and groups. AMT is composed of two modules: EU Integrated Approach (AMT 1) and CSDP Crisis Management (AMT 2). The latter is offered in two options: CSDP Crisis Management at the Political-Strategic Level (AMT 2a) and CSDP Crisis Management at the Strategic Level (AMT 2b). AMT 1 is common and, depending on interest, participants must opt for either AMT 2a or AMT 2b. In AMT 1 (EU Integrated Approach – from conflict analysis to Political Framework for Crisis Approach-PFCA), held in Brussels from 24 to 28 April, course participants reflected on collaboration and cooperation among different actors, namely political, military and civilian crisis management, humanitarian and development aid actors in the wider context of Common Foreign and Security Policy.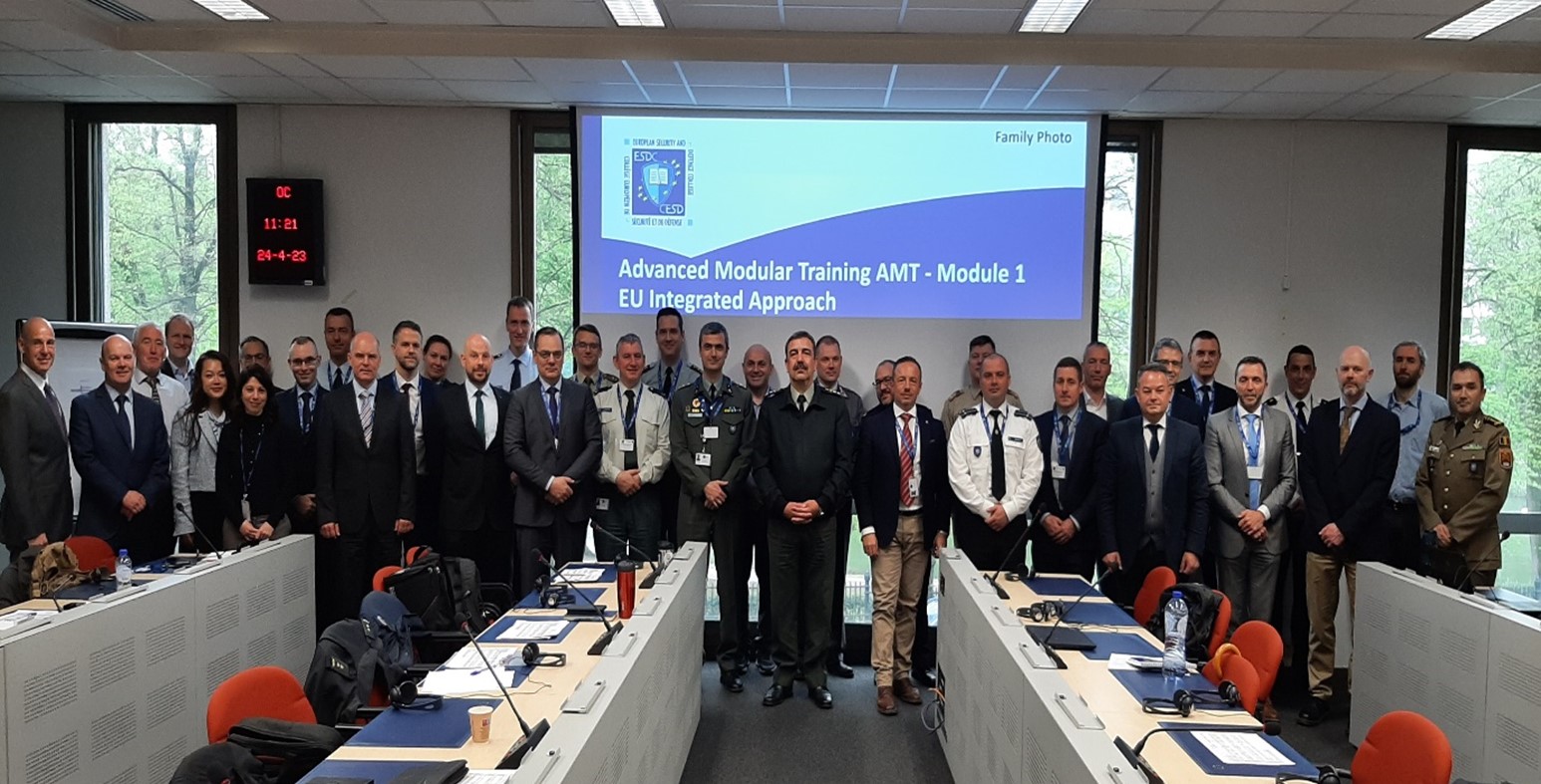 AMT 1 – Group photo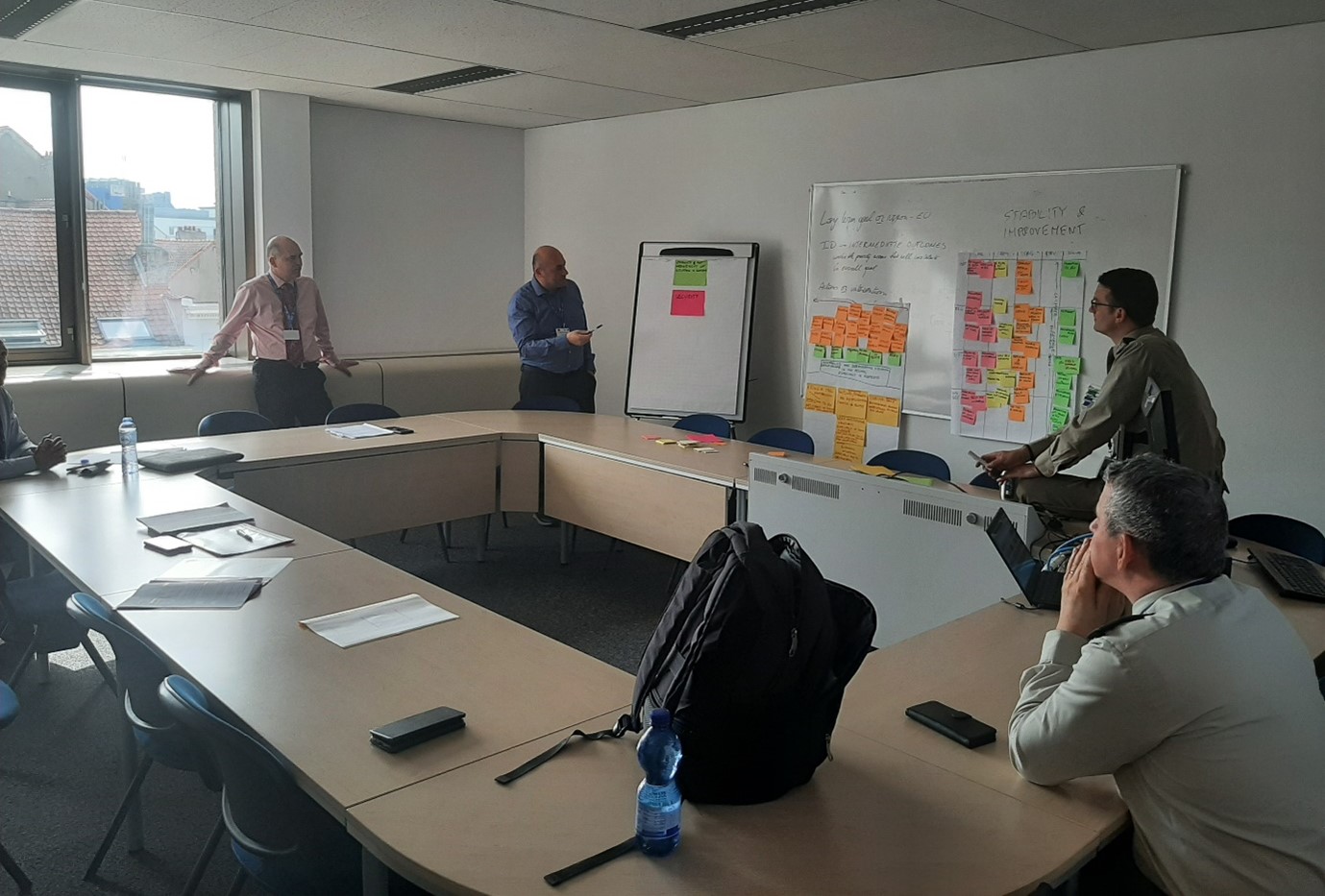 AMT 1 Group Work on light touch Conflict Analysis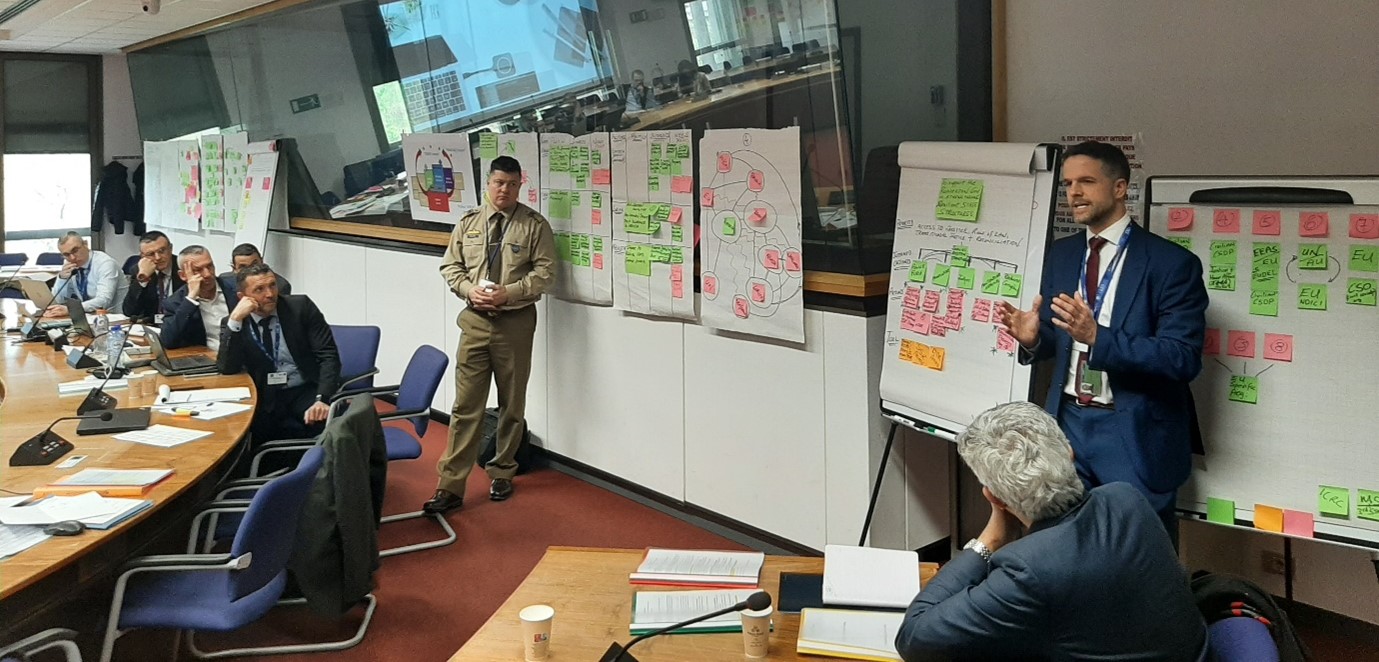 AMT 1 Group work –  results presentation in plenary
In AMT 2A (CSDP Crisis Management at the Political-Strategic level – from PFCA to Strategic Options), held in presence in Thessaloniki (Greece) between 12 to 16 June, course participants discussed the relevant aspects of interaction among crisis management structures by practicing and discussing the procedures, key stages and planning tools of crisis management at the political-strategic level, as part of the EU Integrated Approach to Conflict and Crisis.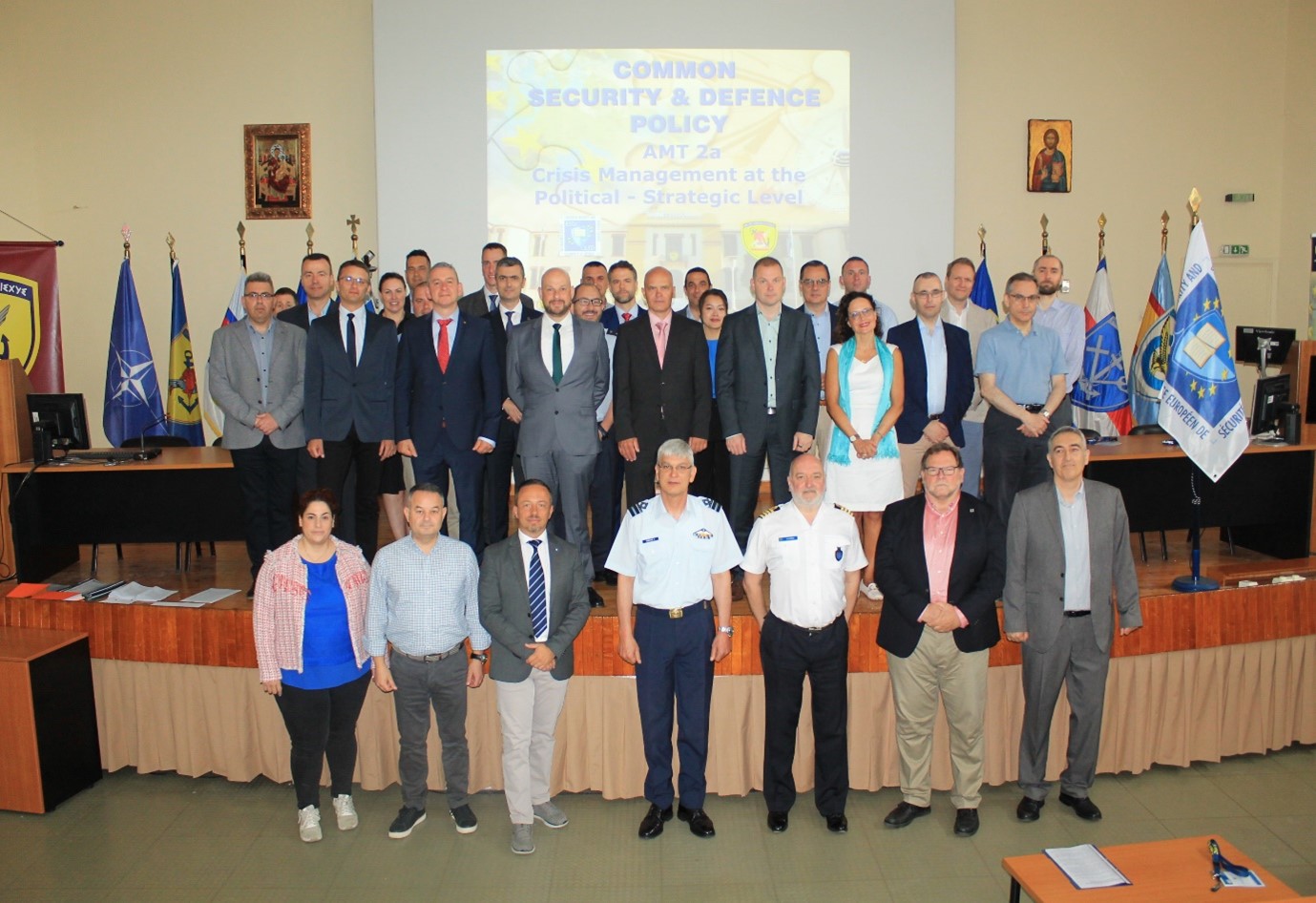 AMT 2A Group photo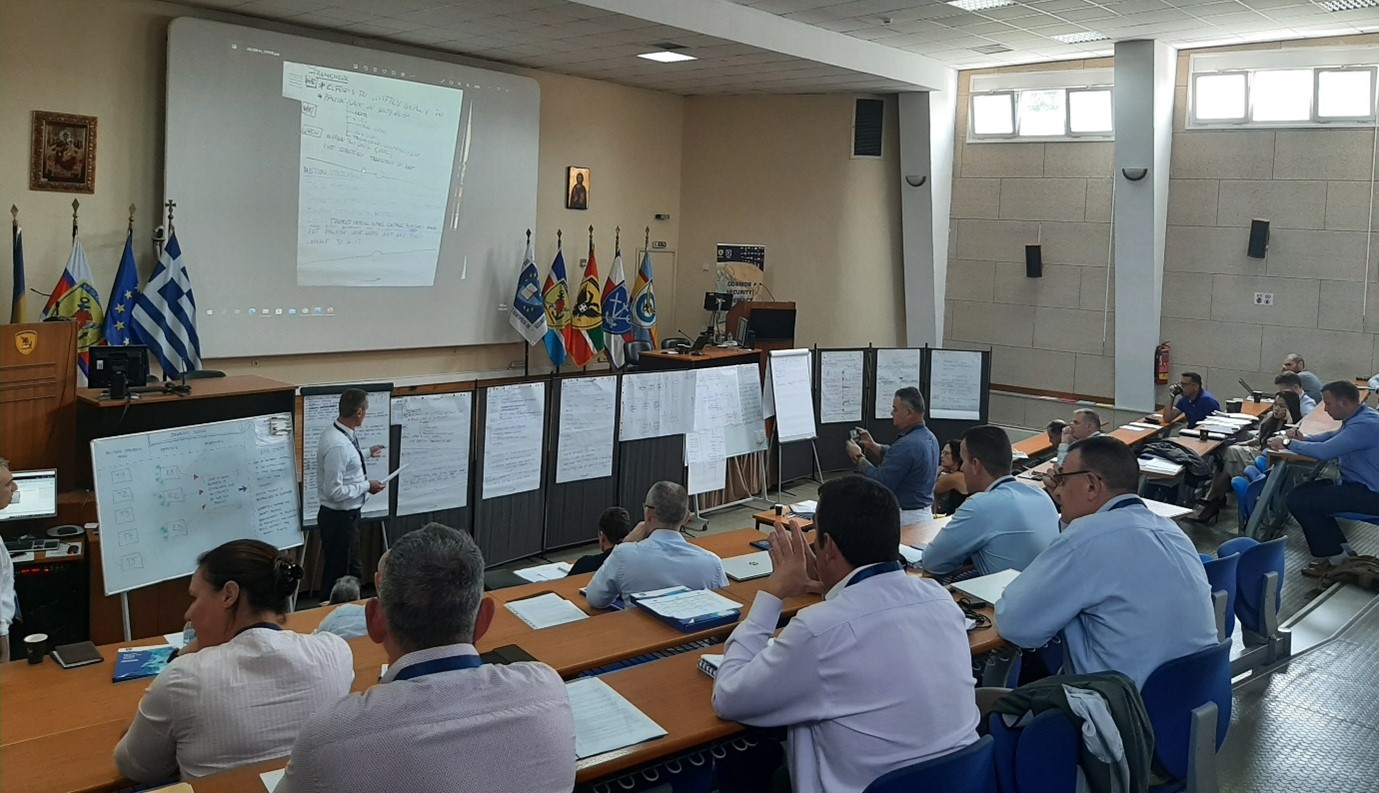 AMT 2A – Group work –  results presentation in plenary
We would like to thank:
All 25 course participants for their steady and diligent efforts to learn and socialise their learning in the professional community the AMT created;
Speakers, mentors and facilitators for their excellent, high quality contributions, advice and team work;
The five training providers: the Hellenic Supreme Joint War College, the Italian Centre for Higher Defence Studies, Maynooth University in Ireland, the Swedish Armed Forces International Centre and the EU Military Staff.
It was encouraging that the content of the presentations and the extremely relevant topics triggered thought-provoking and rewarding discussions between the participants and the experts. We will do our best to continue to provide high quality training through inspiring and challenging learning opportunities.