The eLearning and Software for Education Conference (eLSE) organized by the Romanian Advanced Distributed Learning Partnership Center under the patronage of Carol I National Defence University and the European Security and Defence College (ESDC), held the 18th version fully online on 12-13 May 2022.
The purpose of the annual international scientific conference  was to enable the academia, research and corporate entities to boost the potential of the technology enhanced learning environments, by providing a forum for exchange of ideas, research outcomes, business case and technical achievements.
---
At this point it should be mentioned that the
Carol I National Defence University (NDU)
is the entity that hosts and support's the European Security and Defence College's e-learning platform (
ILIAS LMS
). Carol I NDU and particularly the Advanced Distributed E-learning Department have become, over the years of our common journey, a 'key enabler' when it comes to delivering a fully blended learning experience to our distinguished course participants from all around Europe, and beyond.
---
The Head of ESDC, Mr. Dirk Dubois, was a keynote speaker to the event and discussed about the eLearning contribution to resilient Education and Training Systems.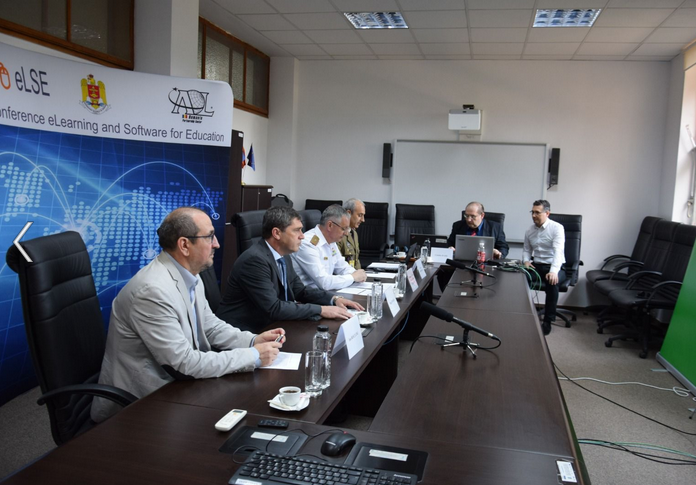 ---
The College, apart from sponsoring the Conference, participated as well with two Training Managers (Mr. Marios Ioannou and Mr. Horatius Garban) and presented the topic 
"
Cyber security awareness & implications for eLearning" . T
he main focus was to demonstrate what are the Security Threats in distributed e-Learning systems, how the training institutions can built digital trust by implementing a proper Information Security Management System as well as a Cyber security governance model for e-Learning systems.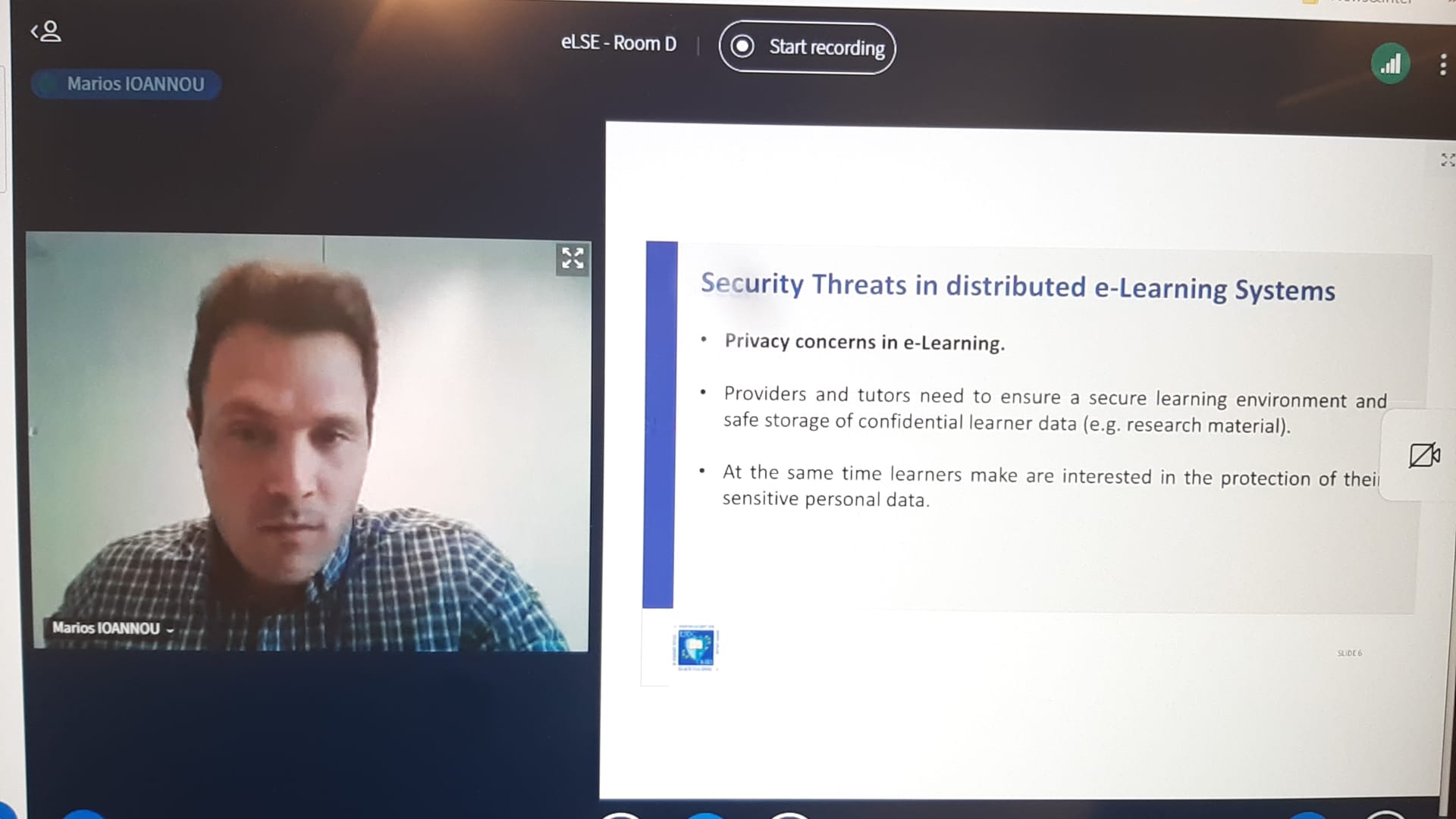 ---
Let's all sync our calendars and join else Conference 2023. Stay tuned for more information.