The Cyber Security Training Centre of Excellence (CST CoE) of the Poland Ministry of Defence, Warsaw, under the aegis of the European Security and Defence College (ESDC), hosted the course on "Cyber Range – defensive capabilities". The aim of this course was to develop a more comprehensive approach to advanced exercises and training using new cyber defence technologies and scenarios. This course provided a better understanding of how efficient and useful competences could be gained using the CR platform. Its aim was to enhance the skills of digital professionals and to contribute to building cyber-resilience and strategic autonomy – a pillar of the Common Security and Defense Policy.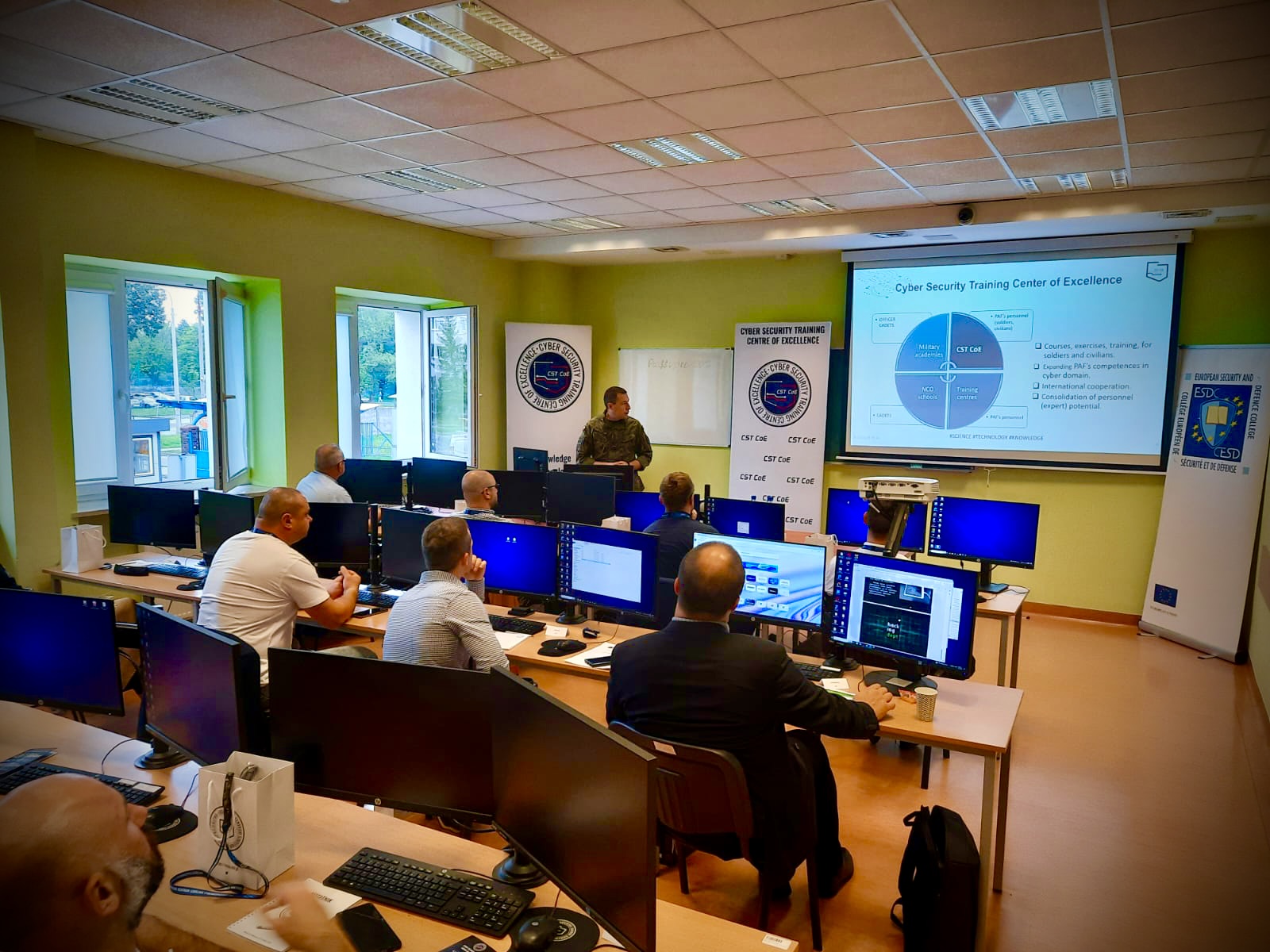 This 3-day course, which is one of several cyber activities organised by the ESDC's Cyber ETEE platform (cyber education, training, exercise and evaluation), followed the current trend of building platforms, also known as cyber training grounds or Cyber Range (CR) platforms. Such solutions enable the simulation of a wide array of cyber threats, thanks to which specialists trained in realistic conditions can develop the skills needed to react to a variety of incidents occurring in the cyber domain and to mitigate the consequences of attacks in the cyber domain.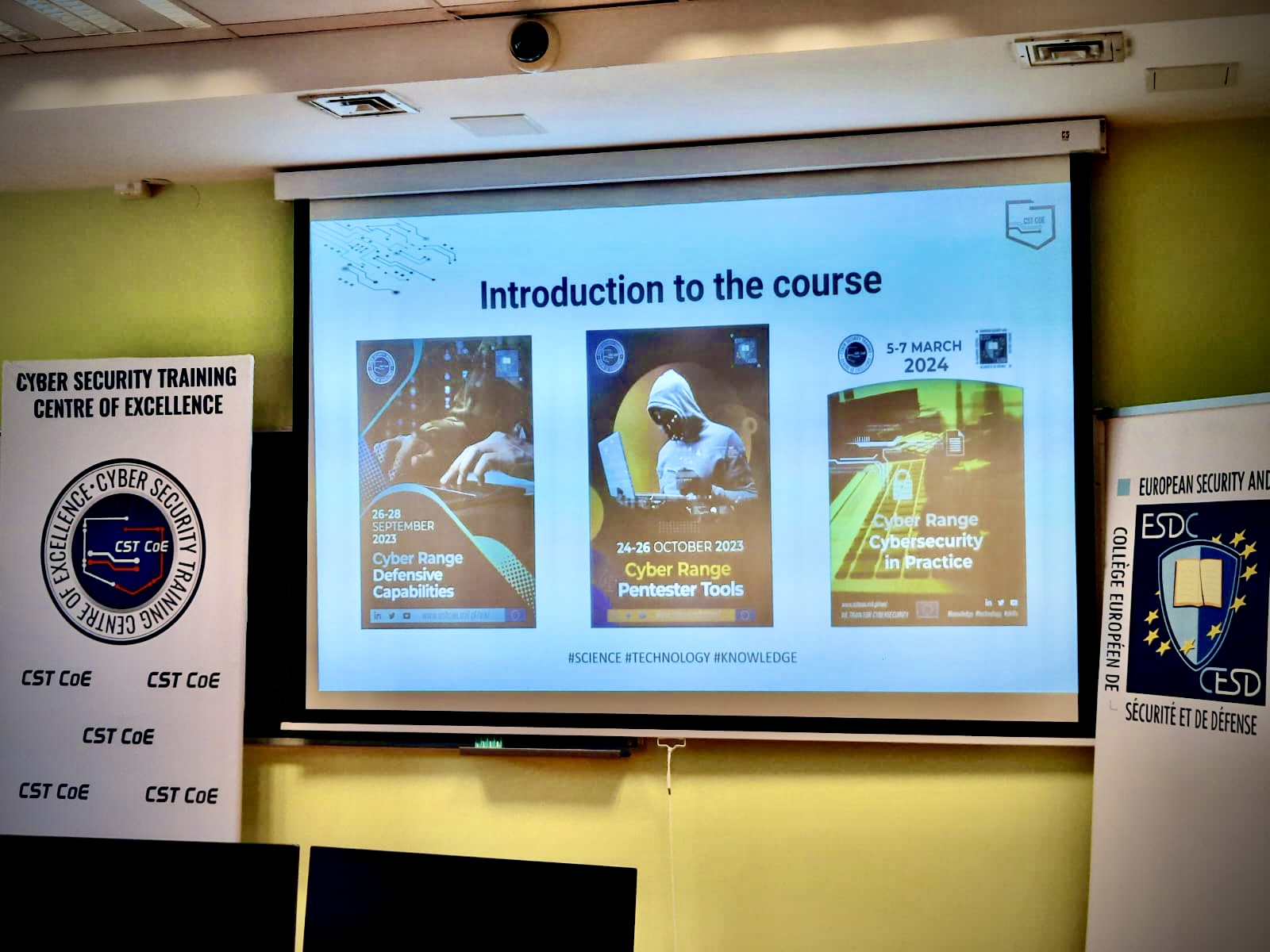 The course was opened by Col. Majewski Michał, course director of the Cyber Security Training Centre of Excellence (CST CoE) and by Mr Giuseppe Zuffanti, cyber training manager and expert at the European Security and Defence College (ESDC). They welcomed the participants, provided an overview of the EU Cyber Ecosystem and initiated an extremely useful tour de table.
The course was run in a fully residential format from 26 to 28 of September 2023 in Warsaw. The attendees were law enforcement, military and civilian personnel – mid-level to senior officials with IT competences or experience – from EU member states, EU national authorities, EU Institutions and EU Delegations and different EU bodies. We would like to thank the Director of the CST CoE, Mr. Paweł DZIUBA, as well as the course director for his dedicated involvement in course planning, in conjunction with the ESDC, and for overseeing the course. We also thank the participants for their willingness to learn and their participation in each activity, and, last but not least, the experts of the CST CoE for their precious input and guidance throughout the course. The next course implemented by the CST CoE under the auspices of the ESDC will be from 26 to 28 October 2023 in Warsaw. On this occasion, the topic will be
"Cyber Range – pentester tools.
The course programme will also be tailored to reflect the new ESDC standard curriculum approved by the ESDC Steering Committee during the last academic year. It will also be aligned to one of the profiles of
"The European Cybersecurity Skills Framework (ECSF) of ENISA
namely the "Penetration Tester".