The Maritime Security Common Module, held at the Hellenic Naval Academy in Piraeus, Greece, between 27 and 31 March 2023, saw enthusiastic participation from 32 maritime professionals, military and security personnel, civilians, students and cadets from Italy, Romania, Latvia, Poland and Greece. The course gave participants a comprehensive understanding of maritime security challenges and solutions, and proved a highly engaging and informative experience. The course covered a wide range of topics, including maritime threats, risk assessment, security planning, emergency response, and international maritime law. The participants had the opportunity to learn from experienced instructors who shared their real-world experiences and insights.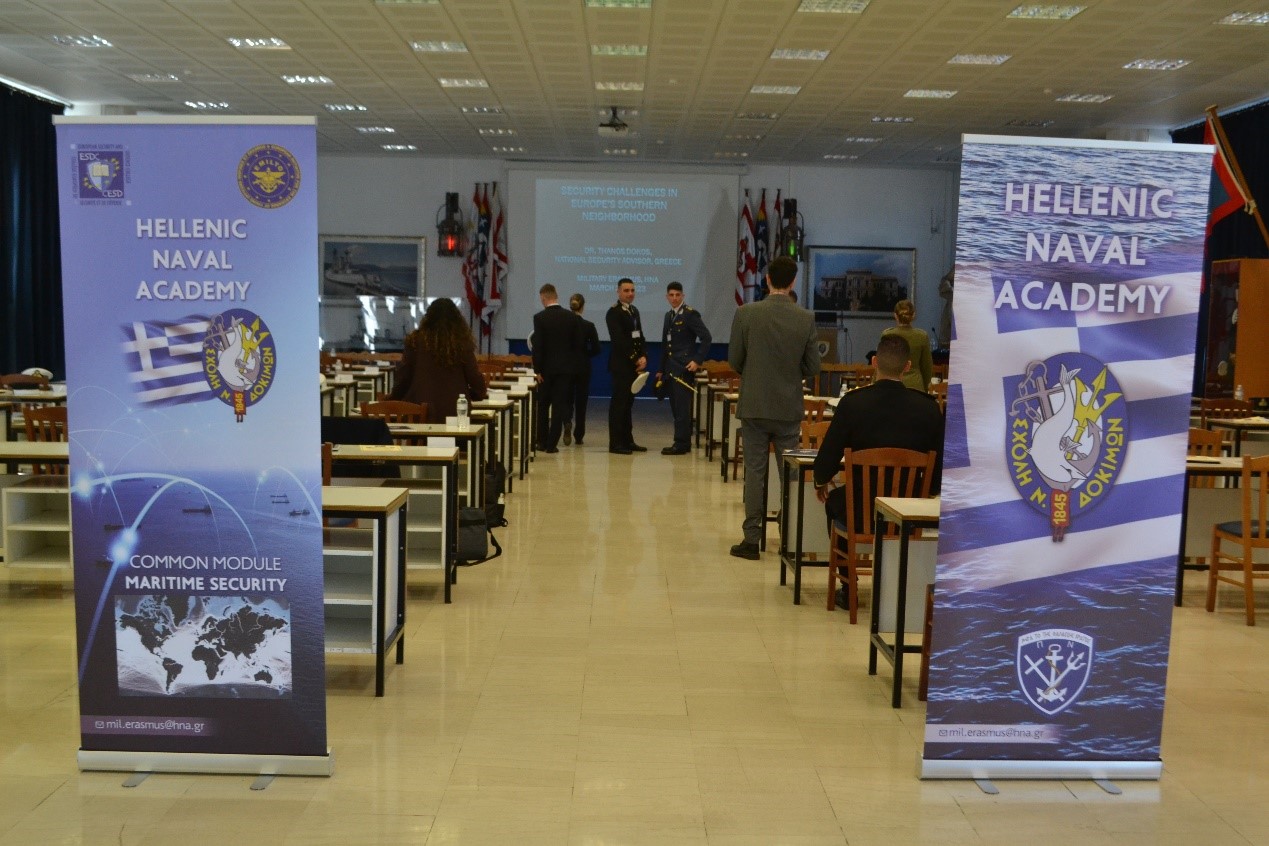 Participants engaged in lively discussions, case studies and practical exercises, which allowed them to apply their learning in various fields. The course also highlighted the importance of coordination and cooperation among various stakeholders, including navies, coast guards and military and civilian universities, in addressing maritime security challenges effectively and thus address some of the most pressing issues of maritime security. The participants showed great enthusiasm and took on the challenges set for them with great verve. The interactive nature of the course encouraged them to participate actively in discussions, ask questions and share their perspectives, creating a dynamic and collaborative learning environment. The course allowed participants to enhance their skills and knowledge in maritime security. Participants highlighted the practical relevance of the course content and the applicability of the concepts learned to their day-to-day work.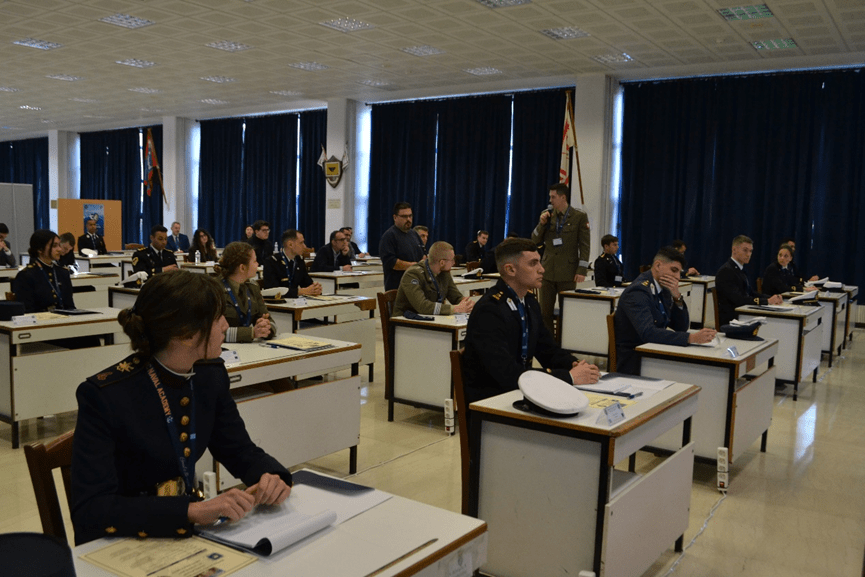 The European Security and Defence College actively supports the Military Erasmus initiative, works closely with Member States and military institutions to promote European values, and strives to create European cultural awareness in the area of security and defence, to help face future challenges. The European Security and Defence College would like to thank all the staff of the Hellenic Naval Academy for the exceptional organisation of the course, and all participants for their active participation in and commitment to the Military Erasmus initiative.