As the first activity of the year Trinity College Dublin and Laurea University of Applied Sciences organised the course 'Improving Performance in CSDP Missions', under the auspices of the European Security and Defence College (ESDC) and held in Dublin on 7-9 January 2019. Professor Anne Holohan from Trinity College Dublin and principal scientist Petteri Taitto from Laurea UAS were the course facilitators.
The new pilot course aims to increase the performance of future mission personnel when communicating and cooperating in a stressful environment, taking into account cultural diversity and gender aspects, and thus enhance the effectiveness of CSDP missions and operations as part of the EU's integrated approach. The course is designed to ensure that deploying personnel are equipped with the appropriate knowledge of the soft skills needed in the mission environment.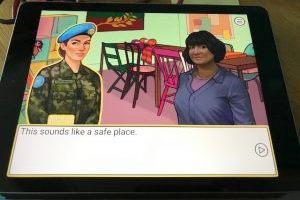 The training programme builds on the skills identified by the Horizon 2020 GAP project as relevant for conflict-prevention and peace-building (CPPB) personnel, and is delivered as a digital role-playing game culminating in an assessment. The residential part includes playing the role-playing 2D computer game as well as individual assessment and group work. Participants also have the opportunity to network, share views and perspectives with one another and with professionals in the field of CSDP.
The course was attended by 22 people of 12 different nationalities working on peacekeeping and conflict prevention in civilian, police and military contexts. The training provides a safe learning environment for deeper understanding of the soft skills, and an excellent opportunity to practice communication and cultural awareness in a simulated mission environment.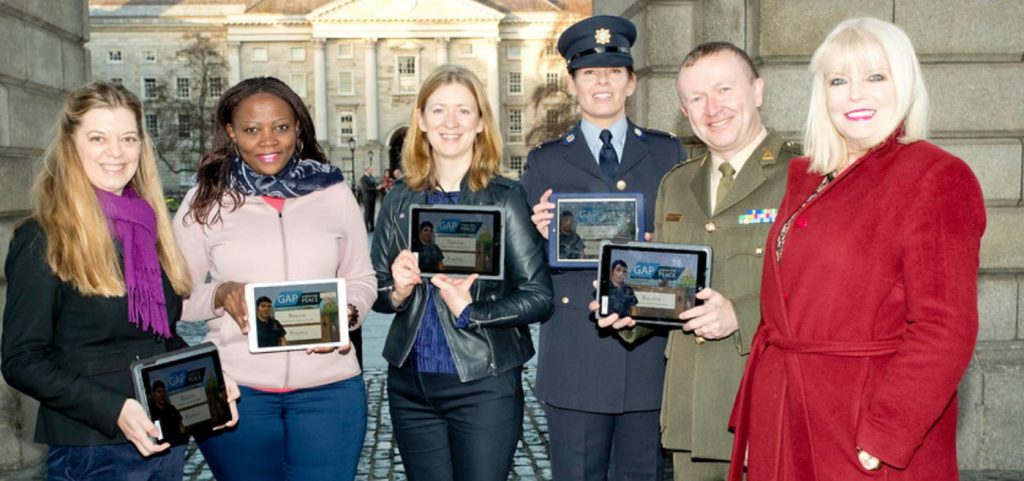 The Minister for Higher Education, Mary Mitchell O'Connor (first from the right in red) visited the training on its final day, here she is standing next to Lt Col Timothy O Brien United Nations Training School Ireland, Irish Defence Forces, Sergeant Joan Kerrigan An Garda Síochána Ireland, Dr Anne Holohan Principal Investigator & Coordinator, Gaming for Peace (GAP), Jacqueline Uwimana Chief of Human Resources EUCAP Sahel Niger, and Charlotta Ahlmark Training Manager ESDC.